How to hire talent post the coronavirus pandemic
Tales of employee layoffs have flooded the career networking platform LinkedIn, as thousands of businesses struggle to weather the coronavirus storm. For those who still hold their jobs, many find themselves working from home, in what is the largest remote working shift in history. Will this continue to be the case post-pandemic? If so, how should businesses adapt their recruitment strategy after COVID-19? Let's find out in this Pacific Prime article.
The future of remote working
While many companies were forced to temporarily shift to remote working, many of them decided to make this a permanent one. For automobile company Groupe PSA, the COVID-19 pandemic showed that this was possible and beneficial, so the company announced a "new era of agility", in which non-production staff will work remotely.
Likewise, social networking company Facebook also believes that remote working solutions have enough merit to be adopted permanently. The company views as many as 50% of their employees to be working remotely in the next 5 to 10 years, which it says will help it widen the talent pool and diversify perspectives.
"When you limit hiring to people who live in a small number of big cities, or who are willing to move there, that cuts out a lot of people who live in different communities, have different backgrounds, have different perspectives" – Mark Zuckerberg, Founder and CEO of Facebook.
For others, it's that employees prefer it and won't want to go back very easily. As Slack CEO Stewart Butterfield said, if employees have adjusted to the new way of work then "unwinding that is a little bit hard to imagine". Hence, the company is going to allow employees to switch to remote working indefinitely.
Given the precedent set by the COVID-19 pandemic, as well as many companies adopting remote working solutions to some extent, it's likely that remote working will be here to stay. As such, firms need to prepare for this shift by investing in digital solutions. This can also be implemented right from the talent acquisition, hiring, and onboarding process.
Adopting digital tools and solutions
Digital tools solutions can help any company, but more so those with remote working policies. As employees aren't physically in the office, HR teams need to be efficient and organized. From the candidate interview process to employee benefits administration, here are some tools that companies should consider adopting before implementing remote working policies:
Interviewing candidates
When interviewing candidates remotely, digital solutions are a good bet. Harqen's interviewing technology, which uses machine learning algorithms, can analyze and recommend candidate compatibility from a single response. However, using these solutions means companies need to be aware of biases, such as the case with e-commerce company Amazon's solution.
Applicant tracking system
Having good processes in place for applicant tracking will also increase efficiencies, such as the innovative solution provided by Bright Move. These applicant tracking systems (ATS) should be able to scale according to the needs of your company, with minimal to no disruption to your business at hand.
Managing work-permit requirements
In terms of managing bureaucracy, digital solutions can help HR professionals stay organized and keep up with the changes. These include government regulation, especially work permits for foreigners. Businesses can implement technology like the one provided by Envoy to simplify immigration-related processing, as well as facilitate cross-team communication and functionality.
Streamlining employee benefits plan administration
Keeping employees motivated is a big one, and a good way to do so is through employee benefits. The Prime Care Portal is a bespoke solution by employee benefits broker, Pacific Prime, which enables you to streamline every aspect of the plan administration process, including complex and international plans.
Tips to hire talent post the coronavirus pandemic
Companies may wonder: how to prepare for hiring in the post-pandemic world? But there isn't a one-size-fits-all approach. Those in flourishing industries should automate recruitment using video interviews, while struggling ones should implement a re-opening strategy, so they don't miss out on good candidates. Here's some tips to consider based on your company's position:
Aim to hire talent for flexible roles
When hiring candidates, mention that flexibility is a key requirement, as this will ensure that their jobs can be completed from home if needed. In the long run, it's also beneficial to your company to have a flexible workforce. Not only will this potentially save you money, but it also diversifies your team by allowing parents, especially women, to be in leadership roles.
Take your recruitment marketing efforts online
Most companies simply rely on LinkedIn for recruitment marketing efforts. This is an important platform, but there are so many other platforms that companies could use. Recruitment marketing strategies should combine the four major platforms of Facebook, Instagram, Twitter, and LinkedIn. What's more, you can look at ways to incorporate newer platforms as well.
Build a talent pipeline for the future
Even if your company isn't hiring at the moment, you can stay in touch with top talents via digital means. Aim to keep the conversation going and look for candidates from your talent pool. This will help you save time, as well as help you find candidates who are aligned with your company's vision, values, and goals.
Share tips for virtual interviews
Companies conducting virtual interviews should provide candidates with tips on how to succeed in virtual interviews. For instance, running technical checks, looking professional, making good eye contact, etc. Virtual interviews can be a very different experience from in-person ones, so you'll want to make sure that you're not missing out on the best candidate.
Of course, the mental health of your employees cannot be overlooked. Here are some tips on protecting their mental health during the COVID-19 pandemic.
Looking for employee benefits solutions? Get in touch with Pacific Prime
Hopefully, you now have a better idea of how the COVID-19 pandemic affects recruitment, as well as ways you can optimize your recruitment strategy after COVID-19. Want to learn more about the pandemic and businesses? Check out the Pacific Prime blog for articles including how the pandemic is affecting employees' behavioral health conditions, getting back to work safely post-pandemic, etc.
If you're looking for employee benefits, Pacific Prime is able to help. For over two decades now, we've been working with companies in a range of industries, helping them secure the right employee benefits solution, as well as manage it using our state-of-the-art Prime Care Portal. Whether it's group health insurance or any other insurance solution, contact us today to learn more!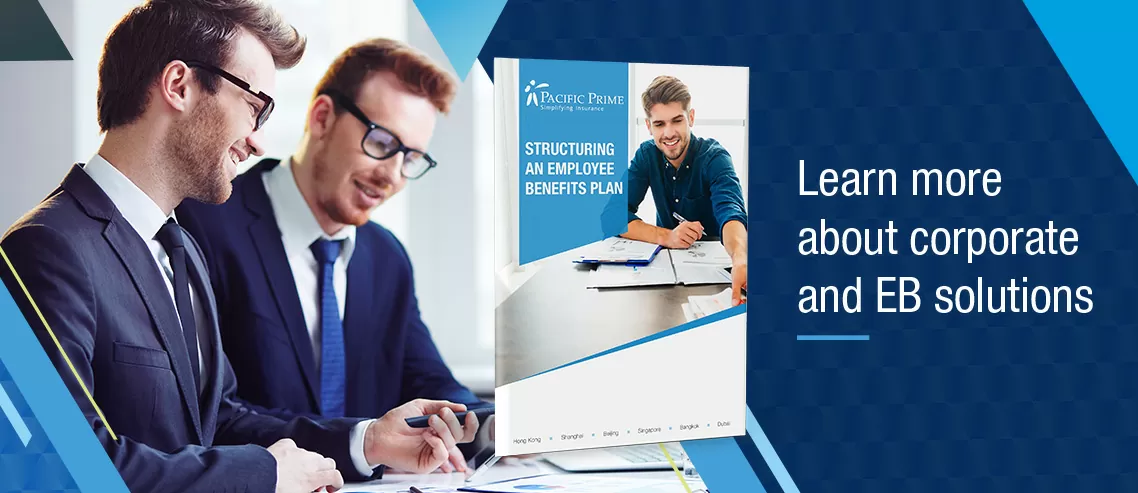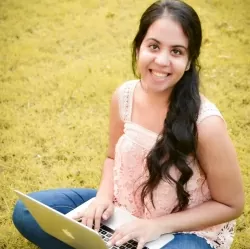 Latest posts by Suphanida
(see all)