How To Get Travel Insurance For Thailand: 7 Steps For Travelers
There are 7 easy steps for travelers to get travel insurance before heading to Thailand. Steps 1-3 are when tourists decide what types of coverage they need. Steps 4-5 are about consulting experts and reliable quote generators. Step 6-7 is when travelers finally apply and enjoy their benefits.
Are you a traveler, tourist, or expat traveling to Thailand soon? Let us teach you 7 simple steps to securing travel insurance. As an international insurance broker with over 20 years of experience, Pacific Prime knows how to help!
You may also want to learn about other insurance plans available to you in Thailand, such as expat health insurance and retiree plans.
Steps for Thailand Travelers to Get Travel Insurance
The first step for travelers to get travel insurance to Thailand is to determine your travel plans. Step two is to learn what travel insurance can cover. Step three is to decide if travel insurance is worth it for your unique situation. See our full 7-step process below.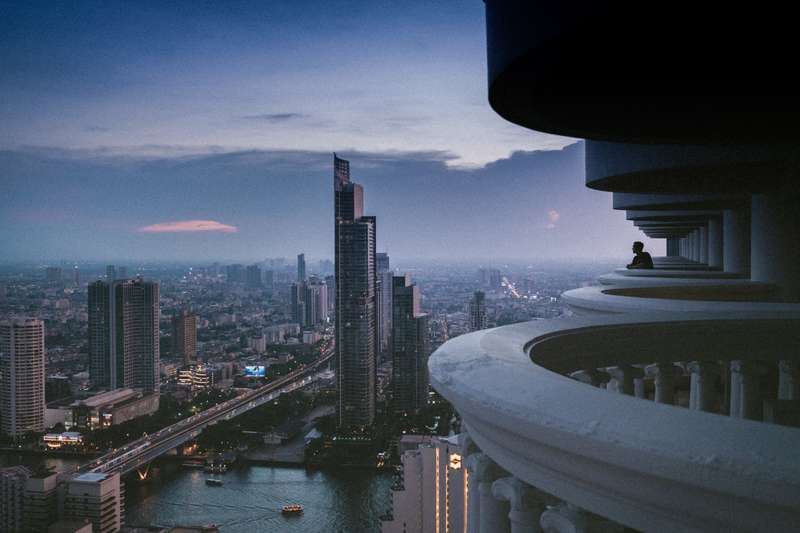 Travelers, expats, digital nomads, and retirees heading to Thailand may all benefit from the following steps:
Determine Your Thailand Travel Plans

Learn What Thailand Travel Insurance Plans Cover

Determine Your Likelihood of Benefiting from Travel Insurance

Compare Travel Insurance Quotes from Top Thailand Providers

Consult an Insurance Expert About Your Options

Apply for a Travel Insurance Plan for Thailand

Enjoy your Thailand Travels with Peace of Mind
Let's discuss each step in greater detail.
Step 1: Determine Your Thailand Travel Plans
Before you can really begin to get travel insurance to insure your trip to Thailand, you need to plan your trip. It's important to know things like the start and end date of your trip, how you will be traveling there, and how much traveling you'll be doing in Thailand after you've arrived.
Each of these key bits of information about your Thailand trip will affect your travel insurance, how much it costs, and what you need coverage for. For this reason, travelers and tourists need to first decide what their travel plans to Thailand are.
Here's a more comprehensive list of travel plans you need to decide before you can get travel insurance:
The start and end date of your trip

How many flights it will take you to get to Thailand and get home

What other forms of transportation you will use to get to Thailand or inside the country once you get there

The season of the year you will travel to Thailand, such as flood season

If you're going to rural areas of Thailand

What other events are happening in your schedule around the time of your Thailand trip, either before or after

If you're going with your family, a large group, a company, or by yourself

How much baggage you are going to need for this trip

If this trip requires you to take any expensive or personally valuable belongings
After you've planned your trip, you're ready to move on to step 2.
Step 2: Learn What Thailand Travel Insurance Plans Cover
Travelers to Thailand should learn what types of travel insurance plans there are and what they generally cover. Gaining this knowledge will help you determine in the next step if you feel like coverage would be valuable for this specific trip to Thailand.
To learn more about travel insurance plans, check out credible insurance websites that can give you accurate information, such as our website at Pacific Prime.
Here is a list of the most common forms of coverage included with travel insurance to Thailand:
Trip Cancellation

Trip Delay

Trip Interruptions

Missed Connections (for flights and other forms of transportation; can be the result of natural disasters, such as a Thailand flood)

Lost, Stolen, or Damaged Belongings (luggage and personal items)

Lost or Damaged Travel Documents (such as IDs and passports)

Personal Liability

Accidental Death and Dismemberment
Here are some pages worth reading to help you get a further idea of what travel insurance covers:
Step 3: Determine Your Likelihood of Benefiting from Travel Insurance
Travelers headed to Thailand need to consider their unique situation and plans for their upcoming trip to determine how likely it is they would benefit from travel insurance. It may not be necessary for every trip, but it could save you thousands of dollars or more for trips gone horribly wrong.
You may be asking yourself, is it worth it to get travel insurance when traveling to Thailand? The answer all depends on you and your trip.
So let's put together the Thailand trip plans you made in Step 1 with the types of travel insurance coverage you learned in Step 2 by asking yourself these questions:
Is it very likely I will need to delay, interrupt, or cancel this trip due to other events in my life (such as work or school) or the needs of my close loved ones?

Do I have connecting flights for my travels? How about for my other forms of transportation?

Are these connections close enough that I may miss my later flights?

Am I traveling during a season of the year when

weather conditions or natural disasters in Thailand

may interrupt or delay my travels, both to the country and inside it?

Do I plan to check baggage at the airport?

Do I need to take a laptop, iPad, jewelry, a camera, or anything else highly valuable and expensive?

Do I plan to take an item that has deep emotional value to me?

Am I concerned about losing my ID, passport, and other travel documents while I travel?

Based on my trip plans and destinations, am I concerned about someone filing a claim against me (that could be covered by personal liability)?

Do I plan to do anything dangerous, reckless, or considered an extreme sport that could cause a serious injury to myself or others?

Do I plan to travel to a remote area in Thailand, such as Nan, Koh Lanta, and Isan, that doesn't have local hospitals or access to emergency medical equipment and physicians?

Do I have

pre-existing health conditions

that increase my likelihood of having an emergency that needs immediate medical attention in a country where I don't have health insurance coverage?

Am I traveling with my family and want

health coverage for my family

or am I

traveling by myself

?
If you answered yes to one or more of these questions, travel insurance may be worth it for this Thailand trip, but that decision really is up to you.
Step 4: Compare Travel Insurance Quotes from Top Thailand Providers
Next, you'll want to compare travel insurance quotes from the top Thailand insurance providers. These providers include Luma, AXA, and MSIG. Getting a free insurance quote can help you see coverage inclusions available, the different add-ons available, and how much your premiums may cost.
We always recommend comparing quotes from multiple companies to guarantee you have a wider understanding of the insurance market and which plans will fit your budget.
As a brokerage, Pacific Prime partners with each of these companies (and more!) and is able to compare their quotes for you and negotiate your plan on your behalf.
Here, you can get free Thailand travel insurance quotes from Luma, AXA, and MSIG. You can also get free travel insurance quotes here from top providers that cover other countries in the world.
If you want additional health coverage while you're in Thailand, you may want to check out these Thailand health insurance providers that Pacific Prime partners with.
Step 5: Consult An Insurance Broker About Your Options
After you've reviewed some insurance quotes, it's time to consult an insurance broker who knows the market and knows Thailand. An insurance broker is not loyal to any one insurance company, but instead works for the customer purchasing insurance. This means they provide unbiased advice.
Pacific Prime is an insurance broker with over 20 years of experience helping our clients secure travel insurance and health insurance around the globe. We want to help you find the right plan and the right insurance company that fits your needs so you can travel confidently.
Here are some benefits of consulting an insurance broker before choosing your travel insurance plan:
We have comprehensive knowledge of international travel and health insurance

We provide free insurance advice and planning

We provide a wide range of insurance solutions since we aren't tied to a single insurance company

We have strong relationships with the top insurance providers, so we can help you find the best plans

We know the local insurers in any given country, including Thailand

We value our customers and go above and beyond to secure your plan since we can help you file claims down the road and renew your plan when the policy ends
If you have questions about anything you've read in this article so far, or if you'd like to learn more about how a broker can serve you, please send us a message and we'll answer any and all of your questions without pressure for you to decide anything yet.
Step 6: Apply for a Travel Insurance Plan for Thailand
After you've completed these steps, you're ready to apply for a travel insurance plan through Pacific Prime. It only takes a few minutes. Most companies have an application you can fill out online, or you can call the provider and complete it over the phone. After that, you're ready to fly!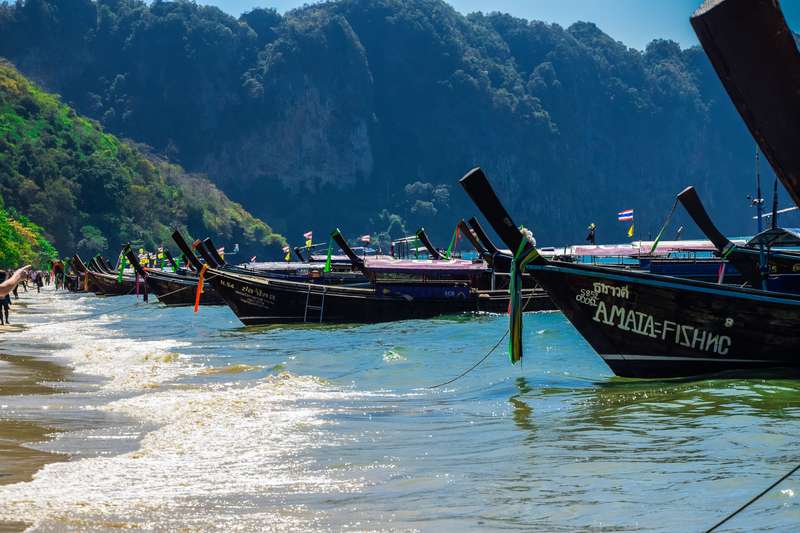 Before you apply, you may want to consider following these travel insurance tips.
If you'd like to apply for travel insurance through Pacific Prime, you can use these methods:
Buy online through this

travel insurance page

(for travel insurance around the globe)

Buy online through this

travel insurance page

by getting a quote and then applying (for travel insurance specifically in Thailand)

By

contacting us

through a message, an email, or a phone call
Step 7: Conclusion – Enjoy your Thailand Travels with Peace of Mind
Now you're all set and ready to travel to Thailand with the peace of mind that you're covered in the event your trip plans get frustrated. You may want to know the answer to this question before you go: does Thailand require travel insurance?
It is also worth your time to learn more about the health insurance plans in Thailand for travelers and expats.
To keep it simple for you, here is our free insurance quote generator that can give you quotes for travel insurance and health insurance for a variety of coverages and for nearly every country in the world!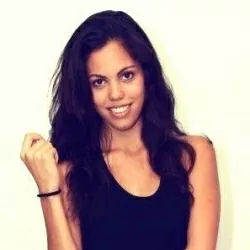 Latest posts by Jantra Jacobs
(see all)