How to develop and train soft skills in the workplace
Hiring an employee? You'll probably be scanning their CVs and comparing them with your job description, which may include a combination of technical skills and soft skills. Let's say you're hiring a web developer. Technical skills would be skills like HTML, CSS, Java, Python, and other coding languages or computer software. On the other hand, soft skills would be skills like communication, team working, critical thinking, punctuality, and other hard-to-measure abilities.
While technical skills are required for an employee to do their job, soft skills can greatly enhance how employees navigate the world of work – helping them get on with other employees and/or clients, and reap the full benefits of their technical skills. Got the CV of a star candidate, but one that is lacking a bit in soft skills? In this Pacific Prime article, we'll tell you more about why soft skills are important and, more crucially, how to develop soft skills in the workplace.
Employee development plans should include soft skills training
Did you know that 75% of long-term job success depends upon soft skills mastery and only 25% on actual technical skills? In other words, if you want to have the best employees (and want them to continue being successful in their roles), you can't discount the importance of soft skills. That being said, soft skills are highly trainable so you don't need to let a star candidate or employee go just because they don't meet all of the soft skills requirements.
Simply incorporate soft skills training in your employee development plan, based on the most in-demand soft skills, and you'll see a number of qualitative and quantitative benefits. As employees with soft skill training are better-liked, happier in their role, and less likely to leave your company, this can enhance their productivity at work, as well as lower the cost of employee turnover. This translates into a whopping 256% ROI with soft skills training.
3 ways to develop soft skills training in the workplace
Soft skills development doesn't occur overnight, and certainly not if you leave employees to their own devices. Instead, soft skills need to be prioritized by your company, and you need to take active steps to help employees both identify and develop the soft skills that they need for the role. Here, we'll tell you 3 ways to do so:
1. Hiring? Be on the lookout for candidates who are driven to learn
Have you ever seen job descriptions that state the exact degree required, the exact number of years experience required, and a whole host of other strict and rigid criteria? These job descriptions weed out an entire group of candidates who might have been brilliant in the role. As such, carefully consider what you put in the job description and how you select candidates.
If you go for candidates that tick all the boxes, that doesn't mean they'll thrive in the role, and vice versa. On the contrary, look for candidates with a willingness to learn, to expand their knowledge base, and to be self-directed. Giving a chance to candidates who want to go where you're headed, and allowing them to learn on the job can do wonders.
2. Get employees involved in setting the course of their soft skills training
Training soft skills for the sake of it isn't recommended. Instead, get employees involved and come up with a training needs assessment together. This involves identifying problem areas in the employees' ability to do their role, how they might be able to work better, and the soft skills they need to get there.
Next, give them access to a course provider (such as LinkedIn) and allow them to train up during their free time. By involving employees in setting their own goals and giving them autonomy in their own learning, you'll get them personally invested and increase the likelihood of success.
Tip: Incorporating a learning management system to keep track of the soft skills training can take the burden off HR. What's more, utilizing online learning tools can also be beneficial – especially if your employees belong to the more tech-savvy younger generations.
3. Provide a space for employees to practice and refine their skills
As Aristotle once said, "For the things we have to learn before we can do them, we learn by doing them."
No matter how much soft skills training an employee undergoes, they won't be fully confident in their abilities unless they start to utilize them. As such, make sure you check in with employees after they've completed their training, and give them plenty of opportunities to practice and refine their skills.
Did they just complete a course on effective leadership skills? Give them a mini project to be in charge of, and allow them to apply what they've learned in a real-life setting. Or maybe they've wanted to hone their public speaking skills? After learning the best practices in theory, let them be in charge of an office presentation.
Looking to implement employee benefits? Get in touch with Pacific Prime
Providing opportunities for soft skill training and personal/career development is an employee benefit. But there's also so many other employee benefits to explore and implement. Essentially, doing so can help you earn a name for yourself as the employer of choice, which will help you attract and retain the most talented employees.
As a global insurance brokerage and employee benefits specialist, Pacific Prime helps companies of all sizes and industries design and implement tailored employee benefits such as group health insurance that meet their exact needs and budget. We also work with top health insurance companies and utilize state-of-the-art technology.
Check out our Global Employee Benefits Trends Report 2020 to learn more about the various types of employee benefits you can offer. Alternatively, you can also arrange a consultation with our corporate team to get personalized recommendation and advice.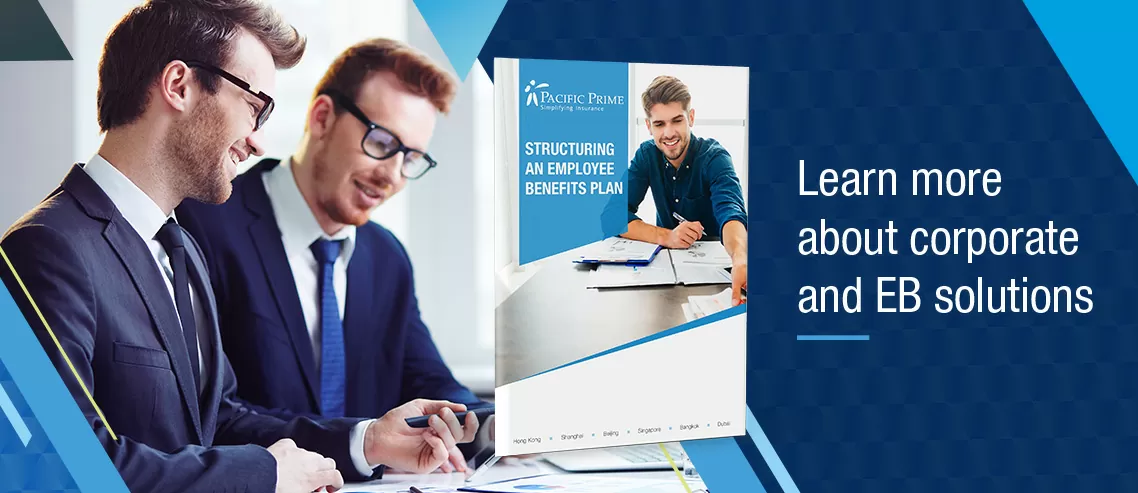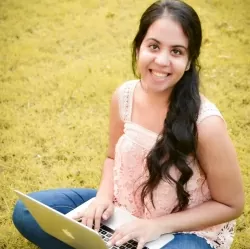 Latest posts by Suphanida
(see all)