How to attract talented teachers to your school
Since English-speaking international schools are looking for more teachers, they really need to stand out as candidates to attract the best talent. But just how does a school rise above the competition? In this Pacific Prime article, we'll take a look at ways you can attract talented teachers to your school without making the highest bid.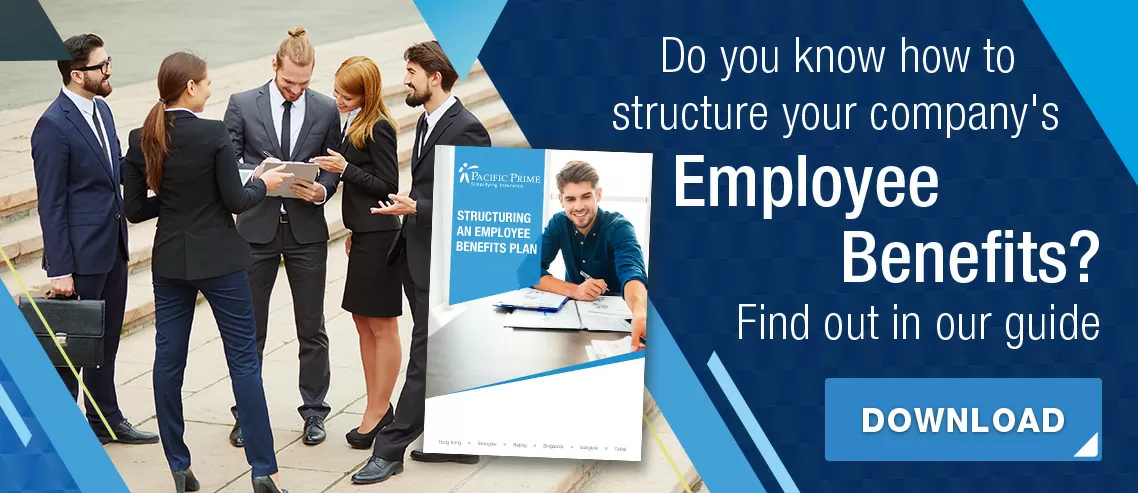 Ways to attract top international talent
For candidates looking at teaching jobs, the opportunity to experience exotic cultures and visit new places makes the possibility of working abroad very attractive. In fact, being able to travel the globe and explore areas they otherwise wouldn't is one of the primary reasons people choose to teach abroad in the first place.
Despite that, a common concern is that adventure will prevent them from advancing in their career, thereby eliminating the option to go back home if they want or need to. It's important for schools to recognize and use these emotional motivators in a structured way to attract talented teachers. Benefits such as teacher health insurance are attractive and should be offered at a minimum. Consider the following tips to really shine.
Entice them with your location
Perhaps one of the most unique features of recruiting candidates internationally is that schools need to sell both the organization and the location. Some schools will have an easier time with this, such as one in Dubai versus one in Chongqing. To sell your location to candidates, you'll need to express what living in the location is like as part of the recruitment package. This is a task that can easily be done by referring to local tourist guides.
Promote professional and personal development opportunities
Teachers who are thinking about moving abroad often ask whether they'll have training opportunities like the ones available to them back home. Young teachers, in particular, are interested in professional and personal development opportunities. While most international schools offer routine Inset, schools can provide access to training and qualifications to really stand out.
Establish your school's reputation
Schools that have a good reputation within the area or internationally tend to be more attractive to skillful teachers. Some ways that you can develop your school's reputation include being actively involved in international schools' organizations and applying for international schools' awards.
Share what your staff are doing
Schools that offer opportunities for teachers to promote what they're doing and to grow their professional reputation are incredibly attractive to candidates. For instance, your school can host an educational summit in the region so that talented staff can share their expertise. Similarly, the school will be recognized as a center of excellence for leading the summit while the event will end up being a prospective candidate open day by attracting teachers to the school.
Work on your social media presence
Some teachers enjoy working in isolation. They're happy to stay in their classroom and turn it into their comfort zone. However, the generation of teachers who grew up with social media is increasing, and they'll want to work with colleagues who think like them and share what they're doing professionally.
Aside from helping to promote the school without breaking the bank, an effective social media plan also offers a crucial platform for teachers to connect and receive recognition.
Recruit through your website
School websites are usually designed to offer information to parents and recruit students. However, they can also be used to recruit staff. One way to recruit through your website is to create a section that highlights what it's like to work at your school, such as by providing sample testimonial videos of the school environment and community. Likewise, you can create a blog that combines contributions to educational debates regionally and globally.
Create a LinkedIn group for employees
Schools that have a professional network of successful and influential employees, including both past and present, will stand out. This type of group provides evidence of the type of roles previous employees took on afterward and shows that your school is genuinely interested in their staff's development, even after they've taken on something else.
The standard of a school is determined by the standard of its teachers. One of the critical factors that sets great international schools apart from the rest is the ability to attract and retain talent. International schools tend to focus on marketing their school brand to recruit pupils, but they should also put the same amount of effort into developing their employer brand to recruit staff if they want to attract the very best.
How Pacific Prime can help
With so many international health insurance plans and providers to choose from, it can be overwhelming to select the right one for your needs and budget. At Pacific Prime, we can help you find exactly what you're looking for, whether it is family medical insurance or pre-existing condition cover.
Contact us today to receive a plan comparison, impartial insurance advice, or an obligation-free quote. You can also browse our website to read our blogs or download our useful guides, such as the expats relocation guide.