How to address workplace toxicity in a virtual setting
From a tyrannical boss to jealous colleagues and everything in between, we all recognize the signs of a toxic workplace. But did you know that this dysfunctional environment can transcend physical walls and seep through laptop screens? In this Pacific Prime article, we explain how workplace toxicity can be damaging and what it can entail in a virtual setting, as well as provide HR professionals with strategies to address it.
Unpacking workplace toxicity: The impact on employees' state of mind and the organization's bottom line
It's no surprise that workplace toxicity can negatively impact an employees' state of mind, increasing stress and anxiety. Naturally, this will affect how productive they are, if they are on time, or if they are taking more days off than usual. In the long run, employees in a toxic environment are also more likely to quit their jobs. Either way, this has spillover effects on the organization's bottom line.
Take the findings of the Society for Human Resource Management (SHRM) last year, based on U.S. employees and organizations:
76% of employees say their manager sets the culture, yet 36% say their manager doesn't know how to lead a team.
26% of employees say they dread going into work.
Nearly 50% of employees have thought about leaving their current organization, while nearly 20% have left a job due to culture in the past 5 years.
Turnover due to culture may have cost organizations as much as USD $223 billion over the past five years.
Protect your employees' mental health in the pandemic with the following tips.
Types of workplace toxicity in a virtual setting
According to a CNBC article, when U.S. employees were forced to shift to remote working on an unprecedented scale during the COVID-19 pandemic, they tended to bring their toxic work cultures with them. In fact, many of these toxic practices may have also been exacerbated due to being in a virtual setting, with both employees and managers having a significant role to play in this.
Here, we group some common toxic work environment characteristics into broader categories and elaborate on their impact:
1. Ineffective communication
With remote working, managers may be more inclined to communicate via written text as this is less time-consuming. However, body language and tone are often missed out when not having a face-to-face conversation, which can increase the chances of miscommunication. Therefore, managers should aim to use voice or video calls to compensate wherever possible.
Note: Some employees may feel like their voices aren't heard on a group call, so it's important to be a good chair to the meeting. You could set a rule that participants remain on mute, using a "raise hand" or "chat" function to signal a follow-up comment.
2. Micromanagement
As employees aren't physically present in the office, managers could feel more inclined to micromanage them. Nevertheless, this can make employees feel like they're not trusted to get on with work. So instead of constantly keeping tabs on employees and resorting to surveillance-like measures, managers are encouraged to trust them with their duties and leave them to their devices.
3. Lack of social engagement
Watercooler chats and smoke breaks are signs of a sociable workplace that can provide employees with much-needed social interaction to break up their otherwise monotonous days. It goes without saying that this will disappear as you move to remote working, though you can strive to replicate this via team huddles at various points during the day.
4. Cyberbullying
Broadly speaking, cyberbullying is any bullying, harassment, or victimization that happens online. For example, leaving a colleague out of the team chat, sending threatening emails to a colleague, sharing rumors via work chat rooms, etc. Employers should have clear policies on what constitutes cyberbullying, as well as how it can be reported and dealt with.
5. Poor work-life balance
Did you know that 69% of employees are experiencing burnout symptoms while working from home? With no commute, employees may end up working longer hours. There are also no clear boundaries between personal and professional life. Owing to this, managers should stick to working hours and not reach out to employees after hours.
Note: Our Global Employee Benefits Trends Report 2020 also touches upon this increasingly prevalent "always-on culture". Check out the free report to learn more!
Strategies to address workplace toxicity in a virtual setting
Now that you have an idea of workplace toxicity in a virtual setting, you might be wondering how to fix a toxic work environment as a HR professional? First things first, you should be clear that employees who are struggling may be more easily overlooked and may lack social support whilst working remotely. What's more, the matter gets complicated if it's an employee's manager who is the source of the toxicity.
With that said, here is what you can do:
1. Audit your current policies
What policies do you currently have in place to deal with aspects of workplace toxicity? For example, how do you deal with instances of alleged racism in the office? While these guidelines might be insufficient for a virtual environment, they can be a good place to start and give you an idea of how to proceed.
2. Seek feedback from employees and managers
As remote working may be uncharted waters for your organization, it's best to ask employees and managers to share their thoughts about their virtual work environment. You should use anonymous outlets or feedback tools such as Reflektive or Impraise, as this will enable respondents to be honest about their opinions.
3. Provide the necessary training and coaching
Based on the feedback you've received, you'll start to identify the key problematic areas in your organization. For instance, you may notice how most issues are related to management style. Next, plan coaching sessions to address these concerns. In the case of management style, it may be a virtual webinar for managers on how to lead in a remote environment.
4. Reach out to employees intentionally and proactively
To deal with things as and when they arise, it may also be a good idea to reach out to employees intentionally and proactively. This can be a key aspect for developing healthy relationships with remote employees, giving them the space to voice and share their concerns, before the matter escalates.
5. Implement measures for employee wellbeing
You should also recognize that stress and anxiety are often the byproducts of workplace toxicity, but these symptoms can occur even in an environment that is not toxic. For instance, employees may be struggling with their personal life. In this case, you can look into implementing virtual counseling or other wellbeing programs to help employees.
Pacific Prime can provide you with a tailored employee benefit solution
Pacific Prime has over two decades of experience helping organizations of all sizes and industries design and implement tailored solutions for their workforce. Whether your organization is looking for group health insurance plans, employee wellness packages, or any other corporate insurance solutions, our advisors are more than happy to help. Learn more about our approach and get a free consultation today!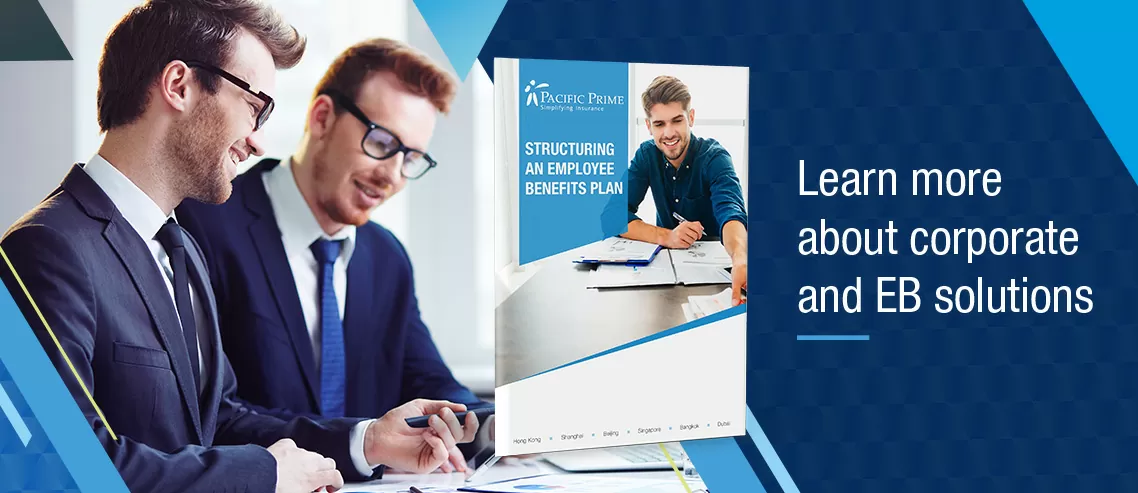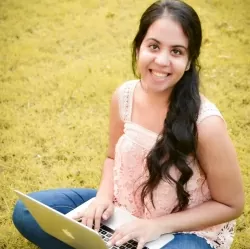 Latest posts by Suphanida
(see all)