How green spaces can improve your mental health
Our modern world can feel incredibly overwhelming at times. The constant stream of news and world events can put a strain on even the most optimistic person's mental health. Perhaps the rising cost of inflation is heavy on your mind (and wallet), or you're feeling anxious about returning to the office after being away for so long. Whatever it is that's affecting your mental health, spending time in green spaces could be the respite you need. This Pacific Prime article explores how green spaces boost mental health.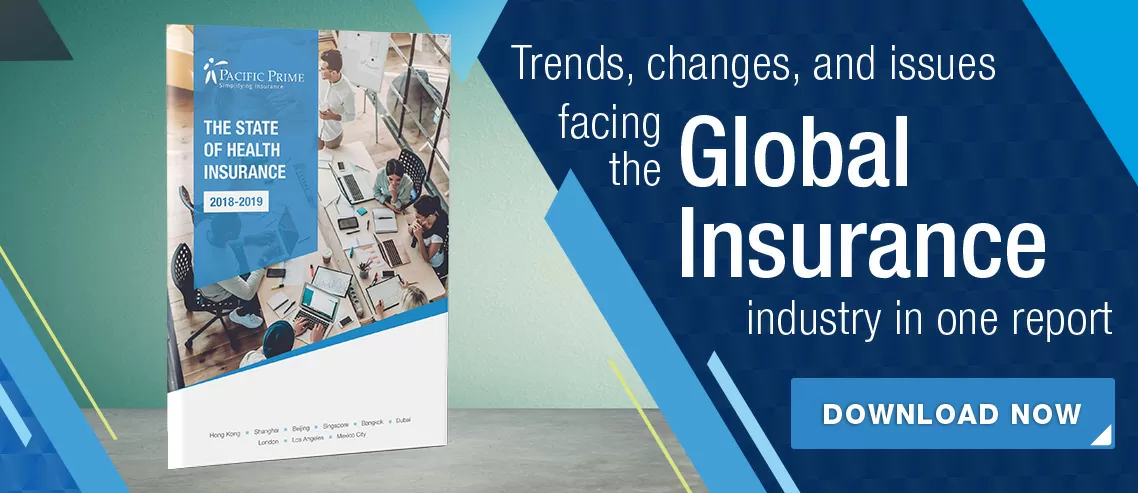 Help with mental health issues
Being outside in nature can be beneficial for anxiety, depression, and other mental health issues. For instance, research around ecotherapy (a type of treatment that involves participating in activities outdoors in nature) suggests that it can help those with mild to moderate depression. This could be a result of combining natural surroundings with physical activity and social interaction. Likewise, natural outdoor light can be helpful to those experiencing seasonal affective disorder (SAD), a form of depression that affects people during certain times of the year.
Further reading: How to deal with winter depression
Rekindle your connection to nature
Spending time in nature has been found to improve mood disorders and lower stress for several reasons. To start, we detach from our sense of self when we're immersed in nature. Absorbing the environment around us and noticing sensory details like the sound of wind passing through the leaves or the smell of freshly cut grass can help relieve our stressful mental chatter and release negative self-judgment. Not only do green spaces help us reconnect with nature, but they also promote positivity and movement.
Encourage better physical fitness
Whether you like to walk, jog, practice yoga, or meditate, doing so in nature can further improve your physical fitness. According to an Environmental Research Journal study, green spaces have numerous health benefits, including reducing the risk of certain disorders like high blood pressure, type-2 diabetes, and cardiovascular disease. What's more, exposure to good bacteria in green spaces can help enhance immunity and reduce inflammation.
The same study also found that people who lived close to nature or were often physically close to green infrastructures experienced fewer physical signs of stress.
Benefits of walking in nature
A recent study found that a one-hour walk in nature reduces activity in the brain regions that process stress. Does walking relieve stress on its own, you may be wondering. While walking is one of the best exercises to relieve stress and anxiety, you'll get more out of your walks if you do them in nature.
Offer physical health benefits
Breathing in fresh air while you're walking to relieve stress or simply taking a stroll provides physical health benefits that can positively impact your mood. Plants naturally filter the air, thereby improving air quality. In fact, there are several houseplants that can do the same for your indoor space.
Aside from giving you fresh air to breathe, green spaces also help refresh your state of mind. Don't be surprised if a walk in greenery sparks a creative idea or leaves you feeling more focused and attentive.
The importance of green spaces in cities
Now that you know some of the benefits of green spaces for your mental health, you may be wondering how you can get your dose of nature – especially if you're a city dweller in a concrete jungle. With 68% of the world's pollution expected to live in cities by 2050, green spaces in cities are more important than ever.
Did you know that one of the benefits of green spaces in cities is helping people live longer? Sadly, 9 million people die from air pollution annually. Air pollution worsens respiratory and cardiac conditions in people of all ages. Plus, it contributes to intense heat waves, which can cause strokes and heart attacks. Green spaces can help those living in urban areas enjoy a longer and healthier life. Similarly, they give people a place to engage in physical activities.
From more parks in our cities to more plants on our balconies, we need to be as close to nature as possible to reap the benefits and encourage nature to thrive.
Further reading: The importance of making mental health care more accessible
Put your health first with Pacific Prime
Even though being in nature can do wonders for your mental health, it can also be helpful to speak to a professional to address issues you may be dealing with.
Worried about the cost? You might be surprised to find out that your private health insurance plan offers mental health benefits. But don't fret if not. Our insurance advisors at Pacific Prime will be happy to look into your options for your needs and budget.
As a global health insurance broker and employee benefits specialist with over 20 years in the industry, we have the knowledge and expertise to help you find or design the ideal plan. Plus, you'll get value-added services like claims processing and form-filling assistance that you wouldn't get if you go directly to an insurer.
Contact us for impartial insurance advice and a free plan comparison today!