How can employers tackle corporate burnout?
For many corporate employers, burnout is the biggest occupational problem witnessed in workplace environments. The results of the corporate burnout can be disastrous for the employers as it can result in the loss of financial revenue and a high turnover rate of employees. Burnout is a consequence of chronic stress that runs down the body and can proceed onto further health issues such as high blood pressure, headaches, and digestive problems. Prolonged chronic stress will drive sufferers towards tension, concentration problems, and in the worst case scenario for employers: absenteeism and high employee turnover.
This week, Pacific Prime will provide additional support for employers to help address this chronic issue. Our article will touch on ways to reduce stress at work and talk about the importance of providing corporate medical insurance as part of the benefits for employees.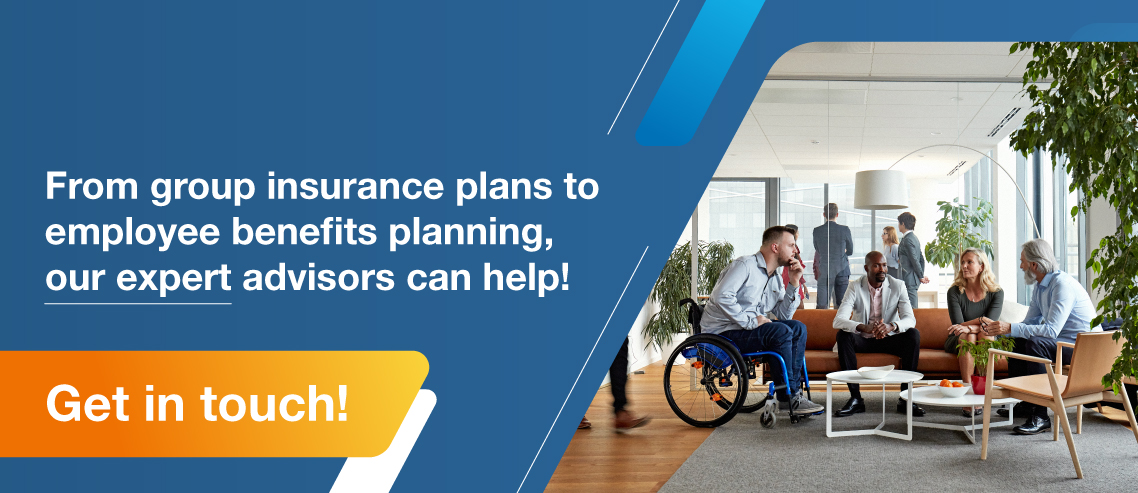 The origin of work-related stress and burnout
Chronic stress is increasingly prevalent in today's corporate working environment which can lead to burnout.
Therefore, understanding what might be causing stress in your organization, and in effect, burnouts, is crucial knowledge for every employer. Let's have a look at the most common reasons behind employee burnout:
Long working hours
Lack of proper resources
Lack of equipment
Over-supervision
Poor relationships with colleagues or bosses
Lack of autonomy
Boring work
Harassment
Discrimination
Heavy workload
Tight deadlines
Although the above list is not fully exhaustive, it does indicate certain factors why employees feel burned out at work. The good news here is that all of these are things that you, as an employer can resolve, be it through changes in the work environment, attention from the management, and even support from external parties for employee benefits matters, like insurance brokers. It is indeed possible to address these problems, if not remove them in their entirety, to promote a healthy and enjoyable work environment.
Why employers should care about corporate burnout
Since we know that money talks loudest, let's start with numbers. Burned out employees contribute to significant losses. According to one study, around 63% of employees are more likely to take sick leave as a result of being burnout, which according to another study, can cost companies $125 billion and $190 billion each year.
Besides that, burned out employees are 2.6 times more likely to leave their current employer, and according to a study among HR professionals, burnout contributes to a significant amount of employee turnover, between 20% and 50% or more, depending on the organization.
Moreover, with employees resigning, more human resources must be invested to hire and train a replacement. Altogether this is an expensive route, as costs of losing a talented and trained employee are always higher than hiring and training a new one. Employees are the main and therefore most valuable assets the company can have, so employers should do more to protect and satisfy the needs of employees whether it is an emotional or physical fix.
How to recognize employee burnout
Recognizing employee burnout may not be so straight-forward because naturally as social individuals we tend to keep our problems to ourselves, as expressing one's concerns may be perceived as a negative prospect for employers and others around. Nonetheless, there are signs employers can look for among their workforce when it comes to spotting burnout.
Managers should already have a good understanding of how their workers behave and express themselves at work, and be able to spot any changes in their regular behavior. For example, if an employee who is usually motivated and productive starts coming into work late and shows signs of exhaustion or reduced productivity, then it is a clear sign that a manager should take action and assess whether this employee is already experiencing burnout.
Preventing burnout at work
In life, when it comes to health, a good strategy is to prevent the causes from inflicting further damage that results in the worsening of a person's general health. Often we will see that employers can prevent burnout by introducing coaching programs. These give employees additional support from experienced and trained individuals that can offer guidance and feedback. These coaching sessions give employees a roadmap that allows them to work to their potential and achieve more and more. Therefore leadership plays an integral part in keeping people focused and cohesive.
However, what if we were to address stress rather than treating the effects of burnout?
What can employers do to reduce workplace stress?
If you noticed some of your staff expressing signs of corporate burnout, there are a few things you, as an employer, can do to reduce workplace stress. Consider the below solutions:
Let go of micromanagement
If managers give their employees the freedom to assess and complete their task without the management watching over their shoulders, it will provide your employees with the chance to deploy their creativity and the autonomy to strive and achieve.
Employees feel empowered when they have necessary resources such as computers, network servers, accessories, telecommunications equipment, and so on that function well and meet the demands of the employees.
In order to understand any situation, it is imperative that employers make thorough observations that capture any stress or burnout signs. When you are able to see trends that lead to one thing or another, you will be able to address any underlying problems directly and quickly.
Listen to your employee's need and suggestions
Listening is an important skill to utilize when communicating with employees, as it creates a feeling of belonging and purpose in the organization. It also shows respect and the interest to have others to contribute ideas, and it certainly helps to bond people together and establish strong working relationships.
When employees establish a better sense of ownership over their lives, they tend to perform better at work and have better working relationships with colleagues and management. Employers can offer exercise programs, or child care services, among other solutions to allow their employees to fit everyday's life activities with the demands of professional life.
Providing your employees with excellent employee packages can prove to be a worthy investment in the long term. There are many types of employee benefits that vary between businesses and industries and are sometimes referred to as fringe benefits or perks. Housing allowance, company car, personal days off, health insurance, training reimbursements, or comprehensive retirement plans are great examples of perks to attract and retain the best talent.
Spark your inspiration with these 5 tips for designing the perfect employee benefits plan.
Consider group health insurance for your employees
Group health insurance provides medical coverage to protect the physical, mental, and financial health of your employees and their families. For cases where the employees experience burnout, a group health insurance policy will help to offset the high costs of medical treatment and allow employees to recover quicker.
Employers may consider offering other group insurance policies that work as a higher level of protection of their employees:
Group Life Insurance: for coverage on the loss of life;
Group Accident Insurance: for coverage on the loss of life or dismemberment (arms, feet, sight, etc) from an accident;
Group Total Permanent Disability Insurance: for coverage in the case where the insured is completely or permanently disabled from sickness or an accident.
These complementary policies offer peace of mind, should anything happen to the employees, alleviating some amount of stress when it comes to their or their families' futures.
Get impartial advice from Pacific Prime
Pacific Prime is an internationally known insurance broker with over 19 years of experience of supporting individuals, families, and businesses with their insurance needs. Contact us today for expert advice on devising employee benefits plans based on your company's needs, compliance requirements and budget. Our team of insurance advisors will help design and advise on the most ideal solutions, and stay with you for the whole duration of the plan. Learn more here about our approach to employee benefits broking.