How can employers adapt to the post-COVID change in health benefits?
The last couple of months has seen a massive shift in the way we work – be it work-from-home policies or social distancing in the workplace. Companies that could adapt to it did, while those that couldn't were left behind. Therefore, in this fast changing landscape of work brought on by the COVID-19 pandemic, it is very important for employers to remain one step ahead when it comes to workplace management.
One question that remains unanswered is: Will we see any major changes in how health benefits are perceived when things revert to "normal"? Given how things currently stand, it's fair to assume "yes". After all, COVID-19 gave the saying "health is wealth" a whole new meaning. So, in today's Pacific Prime article, we'll look at how employers should adapt to new trends relating to health benefits.
1. Swiftly onboard and offboard employees
Trend: From widespread lockdowns and a near halt of commercial activities, it is no surprise that COVID-19 has resulted in an economic downturn. According to the World Bank, the global economy will shrink by 5.2% this year in what will be the "deepest recession since the Second World War". Countries that were hit hardest by the pandemic will see the most severe impacts of the crisis.
Impact: For companies coming out of the crisis unscathed, they'll be expected to do their best to protect the rights' of their employees. However, those that go bankrupt or need to cut costs to survive will resort to laying off employees. This will result in people losing their jobs and group health insurance plans. The newly unemployed will seek to get on their spouses' or parents' insurance plans as dependents.
Result: In order to cope with this, companies will have to swiftly onboard their employees' dependents onto the group health insurance plan (if that's their policy) and be prepared to offboard employees if the situation calls for it. Preparing beforehand for the increased paperwork will make this process as smooth as possible. This can be done by setting up tools and processes to help your HR department work efficiently.
2. Consider offering telehealth solutions
Trend: Whether it's a London hospital declaring "critical incident" or train carriages being used as wards in Delhi, the COVID-19 pandemic has resulted in overwhelmed health systems across the board. What we're seeing is that those with routine check-ups are having their appointments postponed or canceled until the situation improves.
Impact: Employers will see a reduction in healthcare costs in the short term as a result of people having to delay seeing a doctor. However, towards the end of this year or early next year, when things are poised to get better, the previously postponed or canceled procedures will be undertaken and result in a sharp increase in healthcare costs for employers.
Result: To avoid a massive spike in healthcare costs, later on, employers should take this opportunity to look into how they can help employees who are not getting the healthcare they currently need. If not already provided, telehealth solutions can help your employees get medical advice sooner rather than later. What's more, your employees will value you for looking out for them during this difficult time.
3. Prioritize mental health and well-being services
Trend: The UNDP's Dudley Tarlton writes in an article: "COVID-19 has the seeds of a major mental health crisis". And he's absolutely right – the fear of getting the virus combined with socially isolating can result in anxiety, insomnia, and mental health disorders. When we consider the economic consequences of the crisis as well, we can expect secondary mental health effects that can increase stress, alcoholism, and even suicide.
Check out these practical tips on safeguarding your employees' mental health.
Impact: The number of people seeking mental health services is likely to increase as a result of the pandemic. Even before COVID-19, these services were largely underfunded and oversubscribed. Therefore, we're now going to see a shift in how mental health is viewed. For example, many companies are now stepping up on mental health benefit offerings such as flexible schedules or free therapy sessions.
Result: When combining mental health issues and chronic physical conditions, the result will be high healthcare costs for companies. Hence, it will be increasingly common for employers to intervene early to protect their employee's mental health. The key is to communicate with employees so that they feel connected, supported, and aware of the resources available to them.
4. Look into preventative health benefits
Trend: A major wake up call to all of us, the COVID-19 pandemic has led to a realization of how important health and wellness actually is. It's not likely that we'll take health for granted anymore – especially until a coronavirus vaccine is available. In an attempt to boost our immune system, there'll hopefully be a rise in people exercising, eating well, and looking into meditative activities to wind down.
Impact: When it comes to employee benefits at the workplace, employees' priorities would have shifted. The saying "prevention is better than cure" will ring true for most. Employees will really appreciate companies that have a preventative approach to healthcare, rather than those that simply provide health insurance.
Results: Employers should focus on giving their staff what they want and help them be in control of their health. Employee benefits like free gym memberships, after work mindfulness sessions, and even healthy snacks at the office will be big wins. Diverting resources from social activities, like company trips or outings, towards preventative health benefits may also be a prudent move.
5. Get a value-for-money health insurance plan
Trend: The overarching trend employers can expect is an uptick in those seeing a doctor – whether it's due to the postponed routine procedures leading to an increase in health complications or a hypochondriac attitude amongst people. Therefore, when things revert to "normal", be prepared for an increase in the number of claims.
Impact: For employers not in the best financial position, they'll have to look back at their group health insurance policies to make sure they're getting the best deal. While it may be troublesome to switch insurers or plans, it might be something worth considering if things aren't working for you. To help you decide what you need, it's advisable to look at past claim data to see what your employees are using and identify any gaps.
Result: Companies should consider a different approach. That's where Pacific Prime comes in. As a specialist in offering corporate insurance solutions and employee benefits, let us show you how our value-added proposition can improve your employee benefits program. And did we mention that's at no additional cost? To learn more, you can contact us today for obligation-free advice.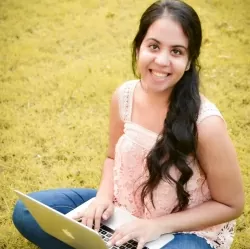 Latest posts by Suphanida Thakral
(see all)