How are the different countries worldwide fighting COVID-19?
210 countries and territories globally have reported over 2.4 million confirmed cases of the COVID-19 virus. In addition, more than 170,000 people have lost their lives due to the novel coronavirus. The easy transmissibility of the virus is one of the main reasons behind the significant rise in cases around the world. With that said, many countries that have experienced exponential surges have also been able to flatten the curve or contain the spread.
In this Pacific Prime article, we take a look at the pandemic on a global scale and answer: How are the different countries worldwide fighting COVID-19?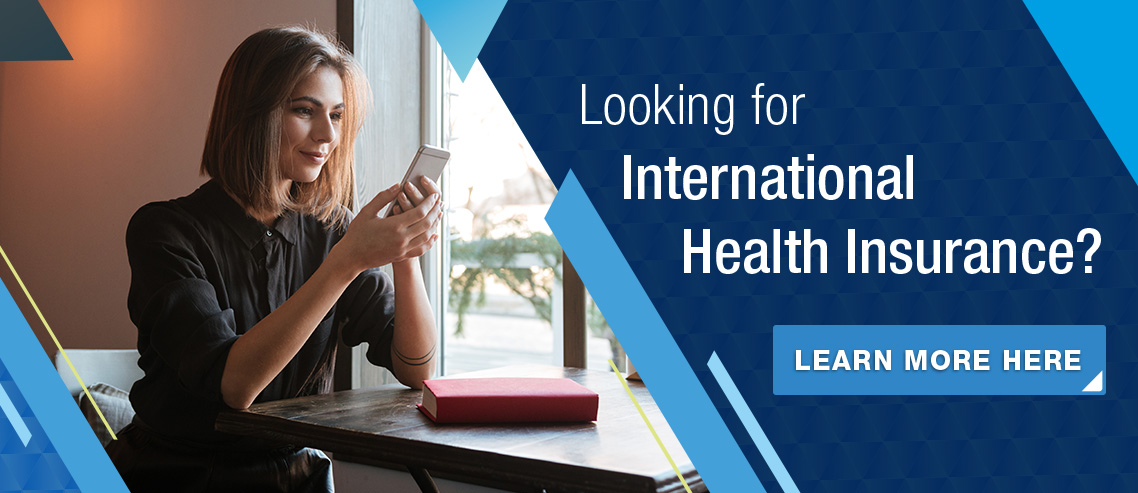 South Korea
South Korea has managed to reduce the growth rate of the coronavirus transmission domestically, despite being one of the hardest-hit countries following China at one point. Through large-scale testing and contact tracing, South Korea has found a way to combat the virus effectively.
In South Korea, the phone data and credit card of infected individuals are used to identify their paths. Once their paths have been identified, all citizens are informed so they can stay away from those routes. An app is also used to monitor those who are on mandatory isolation. Moreover, South Korea has made COVID-19 testing more easily available than many other countries. By using phone-booth style testing facilities, medical staff are able to safely and quickly examine patients.
To use the testing facility, a person enters from one side of the booth. Then they hold onto a handset that's connected to a medical worker who is on the other side of the glass wall. Following consultation, the hospital worker can put their arms into the rubber gloves that are fixed into the booth to swab the patient. The booth is quickly disinfected once the sample has been collected. The seven-minute exam makes it possible to test up to ten times as many samples as regular testing without the booths.
According to Reuters, South Korea plans on relaxing some of its social distancing restrictions in May, following a significant decline in coronavirus cases to single digits daily.
Hong Kong
Hong Kong has kept the number of COVID-19 infections and deaths relatively low without resorting to lockdown, which can cause both social and economic damage. As of March 31, Hong Kong had only 715 confirmed cases, despite having a population of almost 7.5 million. In the early stages of the pandemic, the semi-autonomous city was considered to be at high risk due to travelers coming in from mainland China. However, the outbreak has remained under control since early February.
Hong Kong followed the route recommended by the World Health Organization and began testing everyone with coronavirus symptoms. If a person tested positive, they would be quarantined in a designated hospital. Additionally, their recent contacts were traced and told to self-isolate. Around 600 inpatients and 400 outpatients were tested on a daily basis in early March.
Moreover, anyone arriving from a country with COVID-19 cases or mainland China had to go into quarantine for two weeks. Schools were closed and work from home options were encouraged. Due to Hong Kong's history with infectious disease outbreaks – namely the SARS outbreak in 2003 – the general population was more conscious of the need to change their behavior. These behavioral changes include improved personal hygiene and social distancing measures.
As of April 21, the temporary ban on some businesses has been extended for another two weeks, as well as gatherings of over four people. Restaurants can still operate as long as they are capped at 50 percent and do not allow more than four people per table. Tables must also be at least 1.5 meters apart.
Despite zero infections on April 20, Hong Kong Chief Executive Carrie Lam said the regulations must stay in place to ensure the city stays strong against the COVID-19 pandemic.
Singapore
Until just recently, it seemed as though Singapore was doing everything right. Similar to Hong Kong, the city-state appeared to have controlled cases without enforcing lockdown measures. While strict testing and contact-tracing measures appeared to be working at first, Singapore now faces a second wave.
The number of cases in the Lion City have increased by 325% since the beginning of April. On April 20, the number of confirmed cases increased by over 1,400 in a single day, with many of the new infections being linked to foreign worker's dormitories.
Several dorms with serious outbreaks have been quarantined, and workers in those dorms are not allowed to leave for 14 days. The government is providing them with meals, and cleaning measures have been intensified. The government has also moved thousands of foreign workers to other sites, such as apartments and floating accommodation, in an attempt to reduce the spread of infection.
Earlier this month, Singapore introduced tough restrictions, including school closures and new rules regarding non-essential movements and interactions.
Italy
While the US is the latest epicenter of the COVID-19 pandemic, the title formerly belonged to Europe. Italy, in particular, was the main source of new cases and deaths. Even though the country responded to the coronavirus, it appeared to have responded a little too late, with a little too much moderation.
To top it off, the initial government response seemed to be up to interpretation. Officials encouraged social distancing and closed public schools on March 4 yet also urged people not to change their habits. The government started to respond more seriously once the disease began spreading. These measures included a lockdown of the north on March 8, which extended to the rest of the country on the 9th.
On April 20, the number of people being treated in hospital or recovering in their own home reduced by 20 (108,237 people). The country's lockdown is currently in effect until May 3, though some businesses have started to reopen. The reopening of these businesses, which include bookshops and children's clothing stores, will allow officials to see how social distancing measures can be applied in a safe way.
What's happening in other countries?
France and Spain, which have both recorded over 20,000 coronavirus-related deaths, seem to be continuing lockdown for now, while Norway and Germany have started to ease some restrictions. For example, Germany has started to reopen small shops, bicycle stores, and car dealerships in a gradual easing of the lockdown restriction imposed almost a month ago.
Japan's worsening COVID-19 outbreak has led to a nationwide state of emergency, which will go until May 6. In Thailand, April 21 marked no deaths for the third consecutive day, though the number of new cases remains in the double digits. Attempts to contain the coronavirus outbreak in the Land of Smiles include partial lockdowns, social distancing, and a nationwide curfew.
While different countries have different ways to go about it, the underlying goal of controlling and stopping the spread of the COVID-19 virus remains the same. The best thing we can do at this time is to follow government advice and stay as safe and healthy as possible.
How Pacific Prime can help
Whether you're looking for insurance plans such as international health insurance and family health insurance or corporate insurance, Pacific Prime is here to help. As a global health insurance broker, Pacific Prime can help you find the ideal plan for your needs, at a price that fits in your budget. Contact us to have any of your insurance questions answered or to receive a free, no-obligation quote today.