Gaslighting: The Merriam-Webster word of the year in 2022
As we draw to the end of 2022, it's a time for reflection for many of us. And, yes, that includes dictionaries like Merriam-Webster. The American dictionary revealed that 'gaslighting' is their word of the year, with the term receiving a staggering 1,740% increase in searches this year compared to the previous year. Interestingly, there wasn't a single event that contributed to the increase in searches, which is usually the case with the chosen word. In this Pacific Prime article, we'll go over what the word means, where it originated from, and why it's particularly relevant in today's time.
Defining the term 'gaslighting'
It seems fitting to begin with a definition of gaslighting. According to the Merriam-Webster dictionary, the term is defined as the "psychological manipulation of a person over a period of time that causes the victim to question the validity of their own thoughts, perception of reality, or memories and typically leads to confusion, loss of confidence and self-esteem, uncertainty of one's emotional or mental stability, and a dependency on the perpetrator." Additionally, the term can also mean "the act of grossly misleading someone especially for one's own advantage".
Examples of gaslighting
Did you know that gaslighting can happen in a variety of different ways and contexts? Here are some examples from the National Domestic Violence Hotline to give you an idea:
Withholding:

This occurs when the abusive party pretends not to understand or refuses to listen to the other party.

Countering:

This occurs when the abusive party questions the other party's memory of events.

Blocking/Diverting:

This occurs when the abusive party changes the subjects and/or questions the victim's thoughts.

Trivializing

: This occurs when the abusive party makes the victim's needs or feelings seem unimportant.

Forgetting/Denial

: This occurs when the abusive party pretends to have forgotten what actually happened or denies promises made to the other party.
History of the term 'gaslighting'
If you're wondering where the term 'gaslighting' originated from, then you're not alone! The term is apparently derived from the title of a 1938 British stage play called Gas Light, which was later adapted into a film in the United Kingdom (1940) and United States (1944). In the play and film, the protagonist's husband slowly manipulates her into believing she's going mad. Essentially, he uses the gas lights in an upstairs flats, causing them to dim in his own flat, and convinces his wife that she's imagining it.
Relevance of the term 'gaslighting'
It's important to note that Merriam-Webster chooses its word of the year based on data alone. People may be looking up words to find out how it's spelt, what it means, or even to get some kind of inspiration. In the case of gaslighting, people may also just be wondering whether it's one word, two words, or hyphenated. With that said, one can't help but link the term to today's age of misinformation. Whether it's fake news, conspiracy theories, Twitter trolls, or deep fakes, there are many ways the concept of gaslighting plays out in 2022.
Get in touch with Pacific Prime for all things health insurance today!
Gaslighting is clearly linked to one's mental health and wellbeing. This is because being a victim of psychological manipulation or being deliberately misled can really take a toll on a person. At Pacific Prime, we're a leading global health insurance brokerage that's all about encouraging and empowering people to take charge of their own health – including mental health and wellbeing – through an array of private health insurance solutions.
To learn more about us, the health insurance solutions we offer, or to secure a health plan today, you're more than welcome to get in touch with one of our friendly, knowledgeable, and impartial insurance advisors. Rest assured, you'll not only benefit from personalized advice and a tailored plan comparison, but also heaps of support and assistance throughout your entire insurance journey.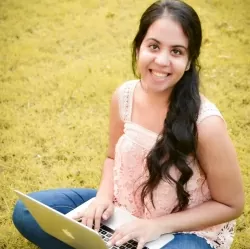 Latest posts by Suphanida Thakral
(see all)