Addressing expat mental health issues when abroad
Did you know that as an insurance brokerage specializing in international health insurance, Pacific Prime can help inform expats living and working abroad of the risks they should be prepared for when moving to a new locale?
That said, knowing about the specific area in which you live, how the healthcare system there works, and any lesser-known dangers that may exist there can be hugely beneficial to you and your loved ones. After all, when moving to an unfamiliar location or country, we typically have many things to worry about. And being well-versed in the local medical system is one of the last things we tend to think about when abroad.
However, there's one particular aspect of expat health that you may not even consider, and that's mental health. In this Pacific Prime article, we discuss expat mental health and the stigma attached to it, and offer 3 ways to improve mental health for expats worldwide.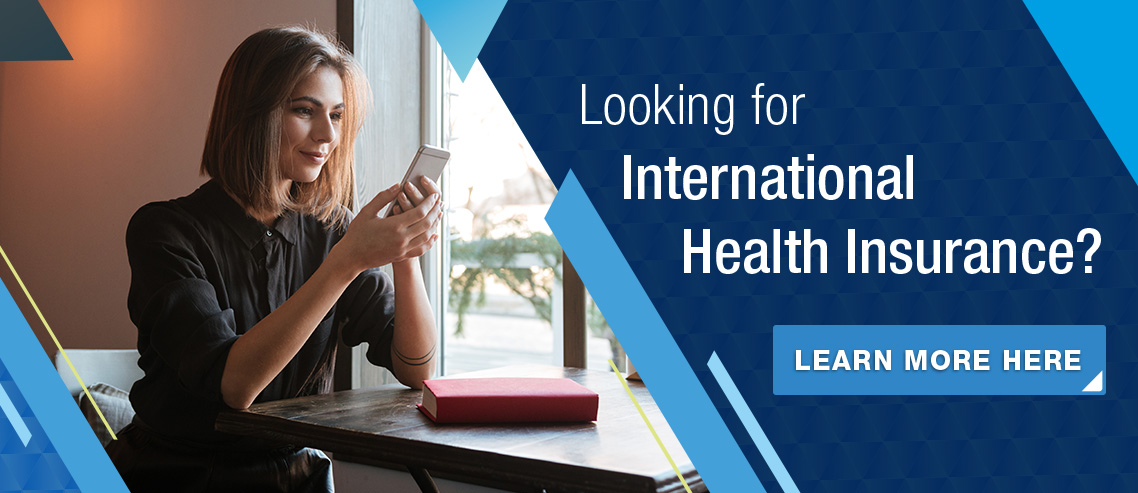 The stigma of mental health
Let's face it. Almost anywhere you go globally, there will be some level of stigma attached to mental health issues. We've seen or heard someone put down or written off as "strange" or even "crazy". If someone were to experience this long enough, they would easily believe that mental health issues are shameful.
Keeping it under wraps
They may even be afraid to share with their most trusted friends and family. And the problems may get worse without proper help and attention. However, mental illness should be treated as something normal, just as would be the case with any physical illness.
A global approach to reducing mental health stigma
Over the past few years, increased awareness worldwide has put mental health stigma at the top of society's agenda. By challenging mental health stigma and dealing with the delusion caused by stigma, we can better understand and help treat affected people better.
Expat mental health from an insurer's perspective
Recently in June 2021, William Russel revealed how expats might be feeling isolated – especially those living and working abroad without loved ones and surrounded by a good support group.
Needless to say, the situation in 2021 has proved immensely challenging for many expats worldwide during the COVID-19 pandemic. Who knows what the world will be like in 2022 and beyond? However, as countries begin opening up their borders and reducing restrictions, things are slowly looking better for expats affected.
Mental health concerns for expats
With the world slowly getting back on its feet, it's hard to say precisely how expats are reacting, but one thing's for sure – many expats are still struggling with the effects of the pandemic.
Those who were made redundant from their dream job or worse – lost a loved one – are probably still suffering from mental health problems. Anxiety (or burnout due to excess stress through work) and expat depression are two examples that have affected expats across the globe. And their conditions may range from mild to extreme, with the latter affecting their physical health even more.
What is expat depression?
According to Allianz Care, expat depression is a period of feeling despondent and is commonly experienced by people who move overseas to complete an assignment for their company. But it can also apply to foreign nationals that move abroad to other countries to travel or retire.
Moving abroad as an expat is nothing new as people have been moving around for several millennia. However, in modern times, an increasing number of stress factors shape the lives of expats, such as:
Taking care of one's health.
Working abroad under stressful conditions while yielding results.
Being without loved ones and caring for vulnerable family members back home.
Competing against others at work or in the market, and so forth.
Navigating sudden significant changes like the recent COVID-19 pandemic and more.
All of these can vary in their level of impact, but collectively they can leave any expat feeling depressed. This is why expats should prioritize their mental health by getting help from their employer/insurer.
What is anxiety?
According to Cigna, anxiety/stress is defined as feeling worried or nervous. Although these feelings are considered a normal part of everyday life, stress levels tend to differentiate the condition. For example, mild to moderate anxiety levels can help you focus your attention, energy, and motivation. But if anxiety is severe, as in you are constantly worried for long periods. Then, you may have feelings of complete helplessness and confusion. Inevitably, it can translate into burnout and ruin lives, careers, and relations.
Fortunately, it doesn't have to end this way, as expats working abroad will typically have access to mental health support via their employee benefits plans. If not, companies can go beyond and supplement their employees with benefits that address their mental health needs. If in doubt, check with your employer for more information on the nature of the support available.
Further reading:
3 ways to improve your mental health
If you know that depression and anxiety are taking hold, then it's time to try these solutions to prevent your mental health from deteriorating even further.
1. Reach out to your loved one or employer and tell them how you are feeling
Take charge of your mental health. Share your concerns, and don't hold back on your feelings and emotions. It's best to let out how you feel so that others whom you trust can understand your problems.
2. Stay active to boost your mental wellbeing
It's always a challenge sometimes to lift even a finger, but with your mental health at stake, it's now or never. Regular exercise can help you concentrate, take your mind off things, sleep better, and boost self-confidence. Get motivated by joining an online class or asking a friend to support or advise you along the way. Have fun while you are at it too!
3. Keep in touch with friends and trusted people
True friends never leave one another, which means you should be in regular contact with your trusted peers or people who can show empathy and understanding. Whether in person, on the phone, or online, your friends can help you remain grounded, supported, and mindful during difficult times.
Need some more guidance? See this article for more ways to improve your mental health: World Mental Health Day: 3 essential ways to boost your mental health

Get health insurance with Pacific Prime
For over 20 years, Pacific Prime has supported expats worldwide with their health insurance inquiries. We have noticed over the years an increasing number of expats turning to health insurers for mental health coverage. Even companies during the post-COVID-19 era are quoting for employee benefits plans that offer mental health benefits or support for their employees working abroad.
A good, comprehensive plan with coverage included will help cover unforeseen mental health costs. Expats, nowadays, will also be more mindful of the choices they make surrounding their health insurance plans, as life abroad can present many uncertainties. Fortunately, you can be confident of our excellent service and support from dedicated advisors and claims teams worldwide.
To secure expat health insurance and receive unbiased, clear-cut advice from our experts, you can contact us for a free quote and plan comparison.