Expat Guide To Moving To Singapore
We have identified eight areas to focus on if you are an expat getting ready to move to Singapore. These are immigration regulations, employment, housing, healthcare, education and schooling, work-life balance, transportation, and culture and language.
Relocating to a foreign country as an expat is exhilarating and intimidating all at once, particularly when your destination is a dynamic place like Singapore. As a top global financial hub and a melting pot of cultures, Singapore offers endless possibilities for expats.
This comprehensive guide seeks to furnish you with everything you need to know to ensure a smooth transition to life in Singapore. We hope that, after reading our guide, your move to the Lion City will be as seamless as can be.
Areas To Focus On When Relocating To Singapore
Immigration regulations, employment, housing, healthcare, education and schooling, work-life balance, transportation, and culture and language are the eight areas expats moving to Singapore should focus on preparing for.
1. Immigration Regulations In Singapore
To relocate to Singapore, expats have to acquire an Employment Pass (EP) or S Pass, which allows them to work in the country. These passes are sponsored by the Singaporean employer and are issued by the Ministry of Manpower (MOM). These work passes must be applied for by the employers online.
If family members of expats intend to move together with them, they must apply for a Dependent's Pass (DP). This pass permits them to live and work in Singapore, but its validity depends on that of the primary EP. Employers are responsible for submitting the DP application as well.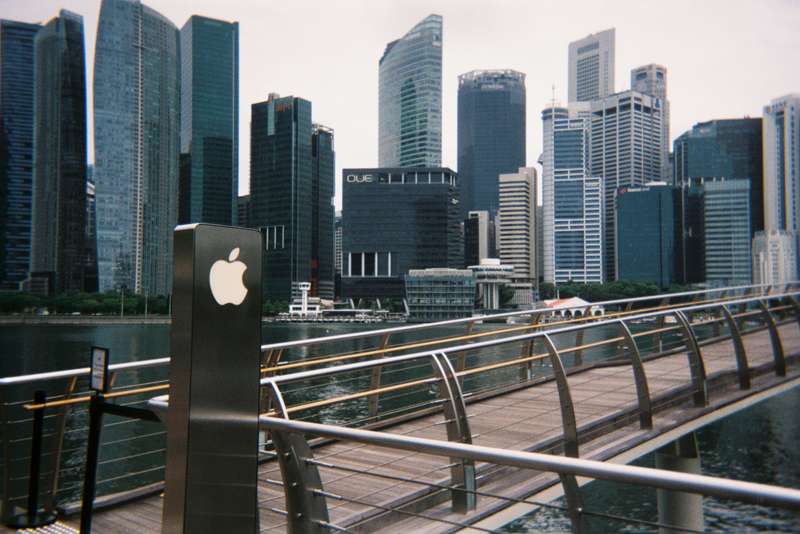 When EP holders resign, they must give up their work pass and leave the country. If an EP holder is terminated from their job, the employer must cancel the pass in one week. The expat will have 30 days to find a new job and secure a new EP–fail to do that and the expat will have to leave Singapore.
Finally, despite the status of Singapore as one of the top destinations for digital nomads everywhere, there is currently no visa specifically for digital nomads, who must apply for a work visa if they wish to spend significant time in Singapore.
2. Employment For Expats In Singapore
Expats should obtain a detailed written employment contract that includes provisions for additional benefits including:
Medical insurance

Paid time off

Air tickets for travel to their home country

Relocation cost reimbursement
Individuals who are foreign residents employed in Singapore have to pay taxes. Singapore adopts a progressive tax structure with rates ranging from 15% to 22% for non-residents. Both employers and employees need to contribute to the Central Provident Fund (CPF).
Employees dismissed by their employers have the right to receive notice and severance pay, which vary based on their length of service. In case of any employment-related disputes, employees have the right to file a complaint with the MOM.
3. Housing For Expats In Singapore
Singapore offers a variety of housing options. Expats can select from high-rise flats and landed properties, such as bungalows. With the influx of foreigners into the city-state in recent years, the demand for housing has also grown tremendously across the entire nation.
Expats should carefully make a financial plan for their housing expenses, and they should factor in rent, deposit, utilities, and property taxes. The cost of living in Singapore is rather high, and expats may need to revise their expectations because of that.
4. Healthcare For Expats In Singapore
Health coverage is mandatory for expats in Singapore, and it is commonly provided by employers. Expats also have the option of securing private health insurance that covers both inpatient and outpatient medical services.
Singapore features many highly reputed public hospitals and healthcare establishments, including:
Changi General Hospital

And more
Private hospitals in Singapore include:
Parkway East Hospital

And more
Primary healthcare services are accessible through polyclinics, general practitioner clinics, and private outpatient clinics in Singapore. These clinics offer general medical care, preventive screenings, vaccinations, chronic disease management, and more.
5. Education And Schooling In Singapore For Expats
Singapore offers a wide selection of public and private schools, including international, local, and specialized institutions. Public schools are run by the Ministry of Education. International schools provide curricula such as the:
The admission criteria for schools vary depending on the type of the school. Local school admission is usually based on closeness to the school and residency, while international schools usually require applicants to submit prior academic records, take entrance tests, and attend interviews.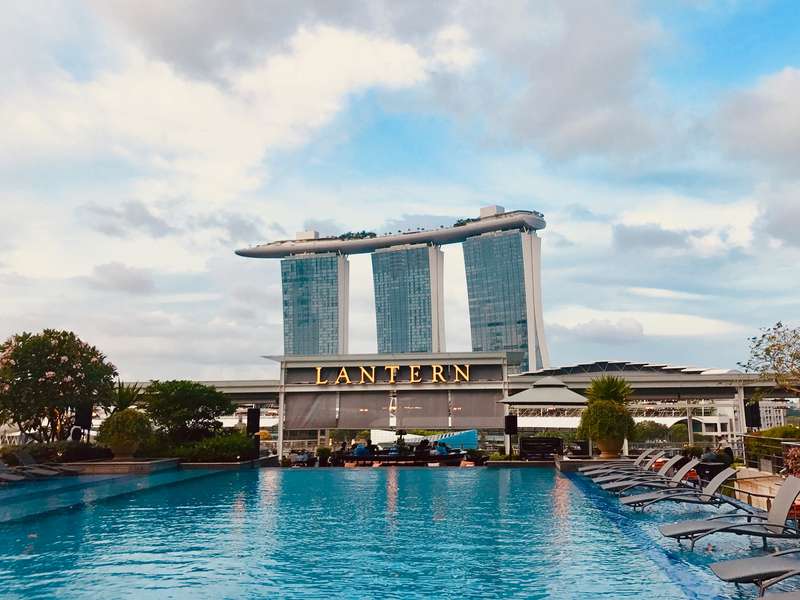 Singapore's education system is known for its demanding curriculum emphasizing science, technology, engineering, and mathematics (STEM) subjects. At the same time, the country also pays close attention to language, art, music, and sport education.
The language of instruction in most schools is English, but many schools also teach a second language in:
International schools often offer bilingual programs and cost more than local schools, with annual fees ranging from a few thousand to tens of thousands of dollars.
6. Work-Life Balance In Singapore
While Singapore is known for its fast-paced and competitive work environment, employers are now adopting policies that prioritize work-life balance. The standard workweek is 44 hours. But specific industries may require longer working hours and shift work.
Under the law, employers must at least provide from 7 to 14 days of paid annual leave depending on the length of service, though many companies offer more. What's more, employers may provide supplementary allowances such as for:
Medical leave

Personal time off

Compassionate leave
Many companies in Singapore provide flexible work arrangements, including telecommuting, flexi-time, and part-time work. Expats should inquire about their employer's policies on flexible work arrangements.
Employers in Singapore often organize social events and team-building activities to foster a collaborative work culture. Expats can better connect with colleagues and cultivate friendships through these events. The bottom line? Many expats warm up to life in Singapore soon after they arrive!
7. Transportation In Singapore
Singapore boasts an extensive, reliable and reasonably priced Mass Rapid Transit (MRT) system linking most major locations. Singapore's bus system also covers most of the city-state. Both MRT and buses run from early morning until midnight, and fares are calculated based on distance traveled.
Taxis are easily accessible in Singapore. Ride-hailing services like Grab and Gojek are popular and provide practical options. What's more, bikes and electric scooters are a convenient means of transportation. They can be rented at numerous locations and are practical for short-distance trips.
Naturally, you may consider owning a car in Singapore, but the cost of ownership can be prohibitively steep due to hefty taxes and fees. Additionally, Singapore's heavy traffic during peak hours makes the value of private car ownership questionable.
8. Culture And Language In Singapore
Singapore's multicultural population consists of:
Chinese

Malay

Indian

Other ethnic groups
And each of them has their own unique traditions. To handle social situations effectively, expats should familiarize themselves with the cultural diversity in Singapore.
The city-state has its own set of social etiquettes, such as addressing individuals by name and using honorifics. To prevent cultural missteps, you should learn at least the basis of these social norms.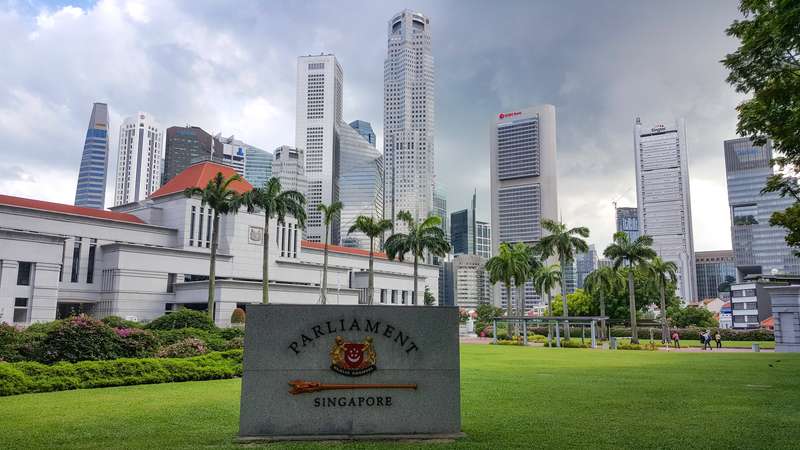 Although English is Singapore's official language, Malay, Mandarin, and Tamil are also official languages. Learning a few key phrases in the official languages can go a long way toward helping you communicate with locals and integrate into the workplace and society at large.
One other point to make is about Singlish, which is a colloquial language in Singapore that blends English with expressions from other languages. A good grasp of the fundamentals of Singlish will be immensely helpful for building rapport with your colleagues and understanding the local culture.
Major religions in Singapore include:
Buddhism

Islam

Christianity

Hinduism
People are expected to respect different faiths in Singapore, and taking part in the diverse array of cultural and religious festivals is an excellent way for expats to honor the country's multiculturalism.
Frequently Asked Questions
For drivers driving on the right, is it hard to adapt to driving on the left?
It is a challenging process, which you can make smoother by taking a driving course or lessons from a certified instructor. Also, always remember that safety comes first, and some habits like looking both ways are very helpful for preventing accidents due to a moment's confusion.
Does Singapore recognize dual citizenship?
Singapore does not recognize dual citizenship. Individuals who gain Singaporean citizenship must renounce any other citizenship they have. The sole exemption is for people who acquire dual citizenship at birth, who can be dual citizens until they are 21, when they must select one citizenship.
What is the conscript system like in Singapore?
Singapore's conscript system is known as National Service (NS), which mandates all male citizens and permanent residents (PR) to undergo military training and serve in the country's armed forces for a specified period, typically between the ages of 18 and 21.
Conclusion
Relocating to Singapore as an expat can be a thrilling and fulfilling experience. The country boasts of an array of attractions, including its cultural diversity, top-notch education system, world-class healthcare, and a thriving economy.
Nonetheless, it's crucial for expats to secure comprehensive health insurance to avoid unforeseen medical expenditures. Whether it's expat health insurance or international health insurance, it's vital to procure a plan that caters to your and your family's various needs.
With 20+ years of experience in insurance, Pacific Prime is unsurpassed in its capacity to tailor a solution that meets your needs while fitting your budget, and you can get the benefit of our advice and support at no extra cost compared to going straight to an insurer.
So contact us for a quote or a FREE, no-obligation plan comparison today!

Latest posts by Martin Lee
(see all)