Everything you ever wanted to know about Movember
It's soon going to be November, the month where some men show up clean-shaven and baby-faced on the 1st and have a mustache towards the end of the month. They might even discuss men's health more than they normally would during this time. If you're wondering what this bizarre trend is all about, this Pacific Prime article tells you what Movember (a portmanteau of 'mustache' and 'November') is all about,. 
What is Movember?
Movember is the only global charity that raises funds and awareness for men's health in order to come up with innovative research, and to provide health support for men and enable them to live happier, healthier, and longer lives. Activities are run all year round, with the annual Movember campaign being globally recognized for its fun and disruptive approach to men's health. 
Essentially, Movember challenges men from all walks of life to grow a mustache for the entirety of November and use their appearance as an opportunity to create conversations about (and raise money for) men's health. When it comes to men's health, Movember focuses on the following areas: 
Prostate cancer and testicular cancer
Did you know more than 1.4 million men per year are diagnosed with prostate cancer globally? Or that testicular cancer tends to strike young? By investing in cancer research, the Movember foundation aims to halve the number of men dying from prostate and testicular cancer and halve the number of men facing serious ongoing side effects from treatment by 2030. 
Mental health
Mental health statistics are just as grim. On average, one man dies by committing suicide every minute of every day. Movember explores mental health through a male lens, focusing on prevention, early intervention, and health promotion. The goal is to reduce the rate of male suicides by 25% by 2030. 
How to participate in Movember?
All you need to participate in Movember is a razor and some willpower. If you fancy growing a mustache and care about men's health, this Movember Rulebook video tells you exactly what to do and how to go about it:
Didn't quite catch the Movember rules? Here are the rules in writing:
Register at

www.movember.com

(you'll need to select your country/region) and start November with a clean slate.
Grow and groom your mustache for the whole month of November. 
This means no beards, no goatees, and certainly no fake mustaches. 
Trimming is allowed, so feel free to experiment and find your unique style.
Create conversations about men's health and raise money for the cause.
Can women participate in Movember?
Certainly! If you're a woman (or a man who can't grow a mustache), you can participate in No-Shave November – an offshoot of Movember. This means giving up one of your hair grooming practices instead. Whether that's shaving, waxing, trimming, or threading, nearly everyone spends some amount of their hard-earned money on grooming. Along with any funds raised, this amount can be used to support men's health awareness. 
Secure a health insurance plan from Pacific Prime today!
Movember (and No-Shave November) reminds us about the importance of men's health. But it's not just men's health that's important. Millions of men, women, and children around the world suffer from chronic conditions like cancer and mental health problems. While raising money and awareness for these causes are important, so is securing access to high-quality healthcare in the event the unfortunate occurs. 
If you don't already have a health insurance plan, take the opportunity to get insured this November. At Pacific Prime, we work closely with you to understand your healthcare and lifestyle needs, and provide a tailored plan comparison from top insurers. Rest assured, we are 100% impartial in our advice, and take the time to explain the ins and outs of your chosen policy so that there are no surprises down the line. After all, it's in our motto: 'simplifying insurance'.
Even if you have pre-existing conditions (that's health conditions you have before securing health insurance, which makes insurers less willing to insure you or charge you higher premiums), we can help you find suitable coverage. Whether it's a hospitalization plan, outpatient coverage as well, or comprehensive health insurance, we have something to offer everyone. 
Contact us today to get started!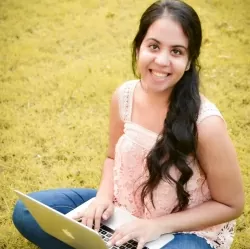 Latest posts by Suphanida
(see all)