Employers' considerations for the COVID-19 vaccine
With the COVID-19 vaccination rollouts underway across the globe, the promise of returning to normalcy seems possible for the first time since the pandemic started. While the details of vaccine rollouts are specific to the country you are in, the first people to get the vaccine tend to be those who are most at risk. Vaccines will become commercially available over time. Taking these developments into account, employers must be ready to handle vaccine rollout in the workplace, including the challenges that may come up. In this Pacific Prime article, we will focus on employers' considerations for the COVID-19 vaccine.
Can employers require employees to get the COVID-19 vaccine?
Until there is a COVID-19 vaccine employment law, it's unlikely for employers to be able to require employee vaccinations against COVID-19. In fact, unless the local government legislates for compulsory vaccinations, employers must be cautious about requiring employees to get their jabs. When it comes to the COVID-19 vaccine, a challenge for employers is that making it a requirement can go against core rights such as bodily integrity, autonomy, and privacy. That being said, once vaccinations are available to more of the public, it's likely that governments will direct employers to encourage employees to get the vaccine in order to reduce health and safety risks in the workplace.
Employers are typically obligated to perform risk assessments to identify health and safety risks to employees in the office. If any risks are identified, then steps must be taken to reduce or minimize them. Therefore, employers will have to update their assessments once the vaccine becomes more readily available, and have a contingency plan in place in the event that some employees in the workplace are not vaccinated.
In scenarios where employers assess that a vaccine is necessary for all employees, it's unlikely that the risk assessment results alone will adequately justify a COVID-19 vaccine mandate. With that said, the results should be communicated to the workforce and employers should encourage their employees to get vaccinated to reduce risks at work, at the very least.
What can employers do if employees refuse to get vaccinated?
There are several reasons why employees might be unable to get a vaccine or may refuse it. Employees with significant allergies or who are pregnant are advised against getting the vaccine. Some medical conditions also prevent employees from being vaccinated. When it comes to employees who refuse to get vaccinated, it's important for employers to avoid being judgmental towards them.
Employers need to remain flexible and monitor developments. In cases where employees refuse to get vaccinated, employers may evaluate alternative working arrangements such as working from home. Employers must also assess the risks regarding circumstantial treatment and the public health advice at the time.
Can employers ask employees whether they have received the vaccine?
Many employers will be keen to record which employees have been vaccinated in an attempt to control the spread of COVID-19 in the workplace. However, this presents challenges from a data protection standpoint. Since this information is sensitive personal health data, employers must observe data protection rules. Problems can arise if employees refuse to give an answer, though lawyers have varying opinions on this at present.
In some cases, asking employees if they are vaccinated is essential, such as with healthcare professionals. Employers may have a harder time justifying their need to know if employees have limited contact with others. Similarly, while asking candidates if they have had the COVID-19 vaccine during recruitment may be justified in certain job roles and sectors, medical information is generally viewed as sensitive data that may be considered inappropriate to ask during an interview.
Steps that employers can take to prepare
Even though wider rollout of the vaccination program won't happen just yet, there are steps employers can take to prepare for it when it does happen.
Assess your workforce – Evaluate which roles are suitable for work from home, which can be safely performed with COVID-19 measures in place, and whether any roles justify requiring an employee to have a vaccination to perform them.
Have an internal communications strategy in place – Employees may be encouraged to participate in the vaccine program if they have been given clear information that addresses their concerns and feel supported in the workplace.
Maintain existing safety measures – COVID-secure practices should stay in place and employees might need to be reminded to continue to follow safety measures until vaccines are available to all employees.
Consider medical record management – Changes to the medical information employers can hold about employees may change, which means data protection processes and policies should be reviewed to ensure they are suitable.
Keep up with the latest developments – The COVID-19 vaccination program and its impact will continue to develop over the next few months. Employers must be ready to alter their plans and approach in compliance with new developments.
Pay attention to mental health – The pandemic is taking its toll on mental health on a global scale. Mental health strategies and tools at work can empower employees to seek support as well as take better care of themselves.
While it will be some time until the vaccine is commercially available, workplace vaccination processes must be considered with regard to current circumstances and guidance. Employers are advised to stay informed on health and government updates in the area, and remain flexible to keep the workplace as safe and productive as possible.
Contact Pacific Prime for help
Whether you're looking to offer mental health support as part of your employee benefits plan or employee insurance solutions, Pacific Prime is here to make things easier. As a leading insurance broker and employee benefits specialist, we have the knowledge and expertise to help you find exactly what you're looking for. Contact us for impartial advice or a free quote and plan comparison today.
You can also stay up to date on the latest insurance news and more on our blog, such as one of our latest articles on COVID-19's impact on global healthcare spending.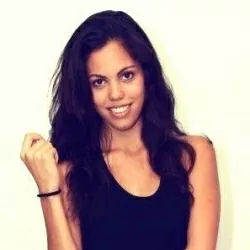 Latest posts by Jantra Jacobs
(see all)