The Best Places To Live In Macau
Macau offers low-key and friendly neighborhoods for expats coming in from all the over the world. The city is equipped with reputable healthcare organizations, international schools, and more, making it a wonderful place to call home!
Macau is heavily influenced by Portuguese culture, and you can see that in the cafes and street names all over the place. If you're a foodie, you're in luck – there are so many amazing options for you to try. Whether you're grabbing an egg tart from a street vendor or sitting down for a fancy meal at a Michelin-starred restaurant, you're in for a treat.
And don't worry about feeling lonely–there are plenty of expats living in Macau, so you'll have no trouble making friends and fitting in. You'll be part of a community in no time, which is always a great feeling when you're living in a new place.
Macau has several neighborhoods that are suitable for expat families. We will go over some of the best neighborhoods in Macau for expat families in this Pacific Prime article.
Best Places For Expats In Macau
With its close proximity to Hong Kong and Mainland China, Macau is great for expats to move to. Although Macau is famous for being the Las Vegas of Asia, it is also an expat-friendly city and has many up-scale residential neighborhoods for you to move into!
From Taipa village to Nam Van and Macau Peninsula, you will find many cozy places across Macau. Note that Macau is a fairly small city, and it is easy to get around from one area to another via Macau's public buses.
Here are some of the best places in Macau for expats:
Taipa Village
Taipa Village in Macau offers both the old and the new – you can walk through the streets and see traditional Portuguese-style houses and modern apartments side by side. It's a unique and charming vibe that just feels special.
It is also a great place for families, as the neighborhood is super safe and welcoming, which is a huge relief if you're raising kids. There are parks and playgrounds all over the place, and the community is really tight-knit and friendly. You'll feel like you're part of something special.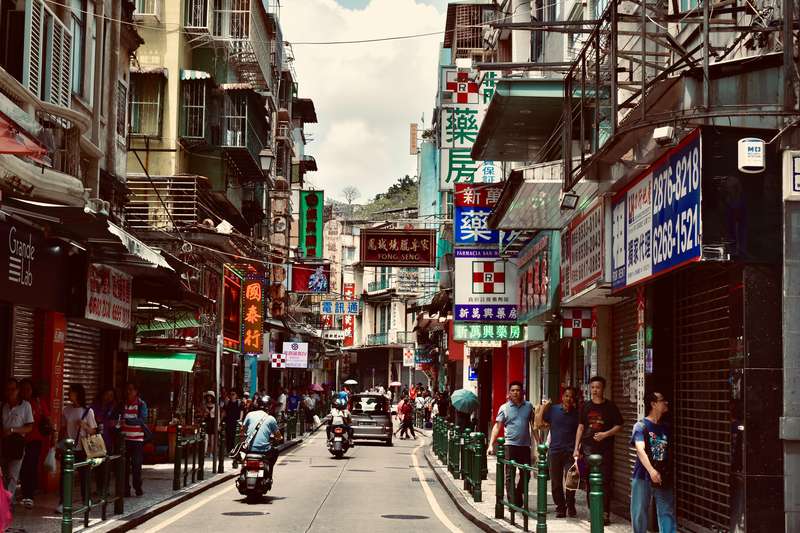 If you are a foodie, you will be glad to know that there are so many amazing dining options in Taipa Village. You can try some authentic Portuguese cuisine or go for some local Macanese flavors. There are also tons of cafes and bars where you can hang out with other expats and locals.
Plus, everything you need is within walking distance. There are supermarkets, pharmacies, and other shops nearby, and it's just a short drive from the city center. It's convenient and easy, which is exactly what you want when living in a new place as an expat.
Coloane
Located in the north, Coloane is another beautiful location for expats. It is a peaceful and laid-back neighborhood that offers a welcome escape from the hustle and bustle of the city center. If you're looking for a slower pace of life and a relaxed atmosphere, Coloane is the perfect place for you.
But that doesn't mean it's boring, there are plenty of things to do in Coloane, especially if you love the outdoors. The neighborhood is home to some beautiful beaches and hiking trails, which are perfect for a day out with family and friends. It's also known for its seafood, so if you're a foodie, you're in for a treat.
One of the best things about Coloane is the sense of community you'll find there. It's a tight-knit neighborhood where people look out for one another, and you'll feel like you're part of something special. It's the kind of place where you can really put down roots and build a life for yourself.
Coloane is well-connected to the rest of Macau. It's just a short drive away from the city center, so you can easily get there whenever you need to. Plus, there are plenty of amenities nearby, including supermarkets, pharmacies, and other essential shops. So, if you are looking for a place away from the daily bustle. Coloane is your place!
Nam Van & Sai Van Lake
Nam Van and Sai Van Lake are two artificial lakes located in the heart of Macau and are popular residential areas for expats. Here you have easy access to everything the city has to offer. Whether you're looking for entertainment, shopping, or dining, it's all just a short walk or drive away.
But even though it's in the middle of everything, Nam Van and Sai Van Lake are still peaceful and welcoming neighborhoods. This area is great for families, with plenty of parks and playgrounds for kids to enjoy. And if you're worried about safety, you'll be happy to know that Nam Van is one of the safest neighborhoods in Macau.
Another great thing about Nam Van or Sai Van Lake is the variety of housing options. Whether you're looking for a spacious villa or a high-rise apartment with a great view, you'll find it here. And there are plenty of schools nearby, so if you have children, you'll be able to find a great education for them.
And let's not forget about the food! This location has a fantastic dining scene, with everything from traditional Chinese cuisine to international flavors. There are also plenty of cafes and bars where you can socialize with other expats and locals.
Macau Peninsula
Macau Peninsula is the historic center of the city, meaning that you'll be surrounded by a rich cultural heritage. Walking through the streets, you'll see a blend of Portuguese and Chinese influences, which creates a unique and fascinating atmosphere.
But even though it's steeped in history, Macau Peninsula is also a bustling urban area with plenty of modern amenities. There are plenty of shops, restaurants, and entertainment options nearby, so you'll never run out of things to do.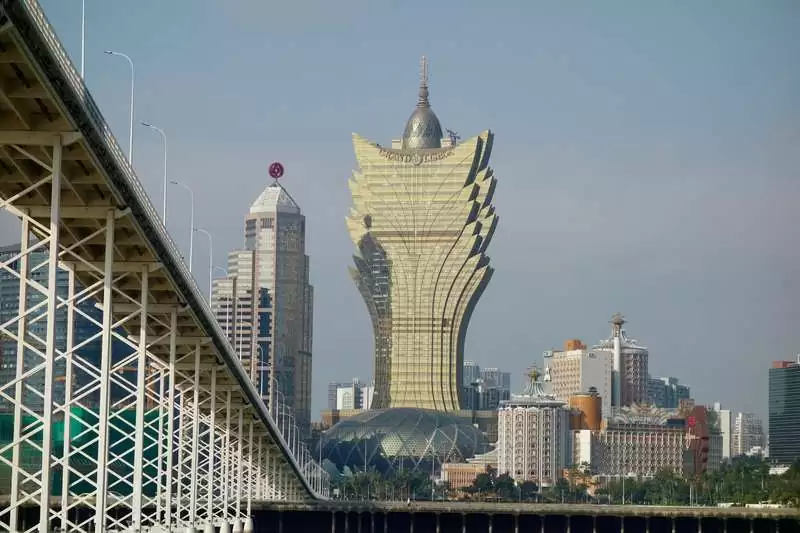 Macau Peninsula offers a wide range of housing options. From a cozy studio to a spacious apartment, you will find the place you are looking for. One of the best draws of Macau Peninsula is its diverse neighborhood with people from all over the world. This creates a welcoming and inclusive atmosphere. You'll be able to make friends and build meaningful connections with your neighbors, which is so important when you're living in a new place.
Frequently Asked Questions
Is Macau a good city for expats?
The expats who live in Macau only have great things to say about their experiences. All in all, Macau is great for expats because the people are friendly and welcoming, and as a city, it has a lot to offer for expats and expat families.
Do people in Macau speak English?
Did you know that only 0.9% of people in Macau speak Portuguese? That might come as a surprise, but it's true! However, about 1.5% of people in Macau speak English, which is great news for expats.
In fact, if you're involved in trade, commerce, or tourism, you'll find that most people you interact with will be able to speak English. It's a language widely used in these industries, so you won't have to worry about communication barriers.
Is the cost of living in Macau expensive?
According to Numbeo, the cost of living in Macau, China, for a family of four per month, costs around USD $ 3,485 without rent, and the cost of living for a single person per month would be about USD $ 950 without rent.
Conclusion
Overall, Macau is a great place to move to, especially given its proximity to the Mainland and Hong Kong, which allows for easy exploration of Southeast Asia while living here. While the cost of living is less than in the US, it is still higher compared to other Asian countries.
Read More:
The Best Places to Live in Asia
The Best Places to Live in China
Another thing to keep in mind when moving to a new country as an expat is health insurance. A comprehensive health insurance plan can go a long way in ensuring your peace of mind. If you don't know where to start, you can always get in touch with Pacific Prime!
Pacific Prime has over 20 years of work experience and has helped thousands of expats around the world secure a health insurance plan. From individual health insurance to international health insurance, you can find all kinds of insurance solutions at Pacific Prime.
The cost of living in Macau is 9.9% lower than in the United States.
Latest posts by Serena Fung
(see all)