Best countries to retire in 2020 – the complete list
Did you know that 10,000 Americans retire each day? Whether you are just turning 50 or are reaching your long-awaited retirement age in a couple of months, retirement is something that everyone has to prepare for.
Where you want to spend your golden years is one of the most important questions when planning for retirement. To help you answer this question, this Pacific Prime article will give you a complete list of the absolute best countries to retire in 2020.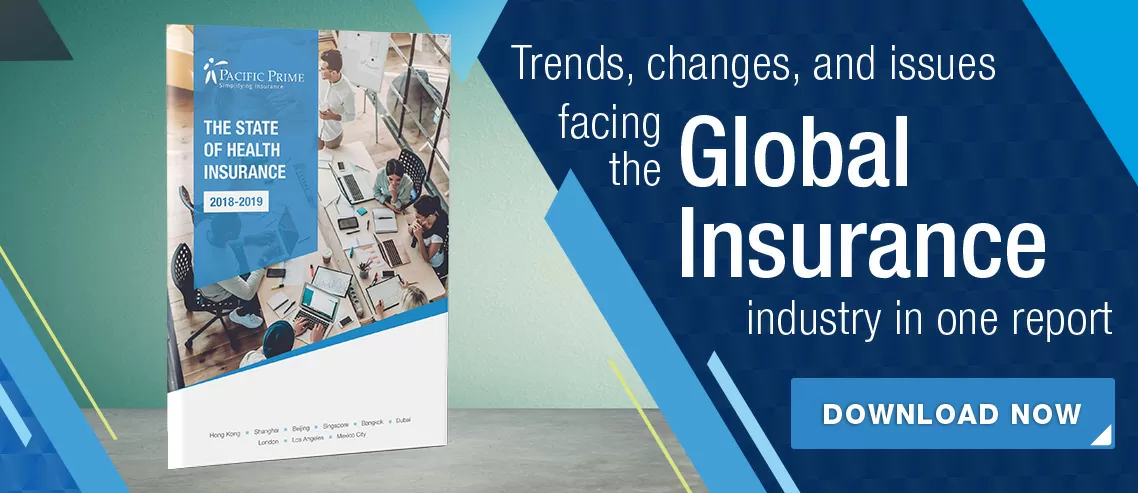 Best countries to retire in Europe
Europe is close to home for many, whether you are currently an expat living in the US, the UK, or any other English-speaking country. Furthermore, healthcare services in Europe also come out on top when compared to those of other continents. With that said, our top three recommended European countries to retire in are Portugal, Spain, and France.
Portugal
Portugal is often overlooked by expats nowadays, but the country is still one of the best retirement destinations ever. The country offers top quality healthcare infrastructure, a warm and comfortable climate, as well as excellent seafood.
Popular cities in Portugal include Porto and Lisbon, which offers two of the most stunning beaches on the entire continent. For these reasons, it is no surprise that Portugal was also ranked number one in International Living's Retirement Index 2020.
Spain
Neighboring Portugal is Spain, which offers equally excellent living environments for expat retirees. While both countries share similar cultures, they both have amazing beaches, and are home to friendly locals. However, the cost of living in Spain is slightly lower than in Portugal.
In Spain, while the healthcare systems and public utilities are not as perfect as those of Portugal, you can easily go out for fancy dinners or take a short trip to the countryside for the fraction of the cost.
France
Our final European spot goes to France. This country is a great choice for any expats who enjoy a slower pace in life. The quality of life in France is second to none, and needless to say, the food is amazing. The country also has up to four major international airports, making transportation convenient for expat retirees.
Many expats choosing to retire in France live in smaller towns and cities. This is because although smaller French cities like Angers and Limoges are less busy than Paris, they still offer quality healthcare services for all residents.
Best countries to retire in Latin America
Latin America offers attractive tropical beaches and accommodation in this region is very affordable for expats. Our recommended Latin American countries are Panama, Costa Rica, and Mexico.
Panama
For US expats, Panama is perhaps one of the easiest places to move to and that's for one simple reason: Panama also uses the US Dollar as its currency. There's no need to bother converting your currency back and forth, allowing you to avoid making annoying calculations in your head every time you make a payment.
Other than that, the country is filled with English-speaking people, has beautiful beaches, and is great for sports like golf and tennis. These reasons are why Panama ranks second in International Living's Retirement Index 2020.
Costa Rica
Costa Rica is known as the Switzerland of Latin America. It's peaceful and safe, has a strong banking system, and is known as a neutral country. But there's one major difference, the cost of living in Costa Rica is far cheaper than most other European countries.
The average cost of living for retirees in the country is only around USD $1,500 per month, according to SmartAsset. Costa Rica also provides universal healthcare for all residents, calling you to contribute between 7% and 11% of your monthly income to the scheme.
Mexico
Mexico is perhaps one of the most popular retirement destinations for US expats, simply because it is the closest retirement destination to the US. However, this Spanish-speaking country in North America has much more to offer.
Firstly, the country has gigantic and vibrant expat communities. Any English-speaking person moving to Mexico will rarely feel like they are isolated as a minority. Secondly, along with the large expat community comes great opportunities for retiree real estate developments. Finally, Mexico's medical tourism industry has been booming in recent years, giving any retirees access to some of the world's best healthcare services.
Best countries to retire in Asia
Asia is an exciting continent, housing the widest range of cultures, lifestyles, and communities. However, the diversity of Asia also means some countries will be more suitable for expat retirees than others. When moving abroad as an expat, Japan, Singapore, and Vietnam are our top three recommendations in Asia.
Japan
Any expat who appreciates a peaceful and respectful culture will adore Japan. The country is known for its hospitality, as well as being one of the most advanced economies in the world. The country is perfect for expats in more than these two ways, though. Transportation in most cities and towns are convenient, quality healthcare facilities are plenty, and crime rates are among the lowest in the world.
However, a major challenge of retiring in Japan is obtaining visas. A permanent resident visa can be quite difficult to obtain for someone who has never lived in the country. So if you're not ready to make the commitment, we suggest you look at the following two Asian countries when considering your retirement destination.
Singapore
Singapore is an extremely young country, but it has quickly grown to become one of the most developed countries in the world. The standard of living in Singapore can be much higher than in some European countries, and English is the country's official language.
The country's healthcare system is well known in the region for its quality and public transport in the city is very convenient. For expats looking to retire in a technological city that is also peaceful and safe, Singapore needs to be on your list.
Vietnam
Vietnam has been rapidly developing in recent years. The Southeast Asian country has seen record-breaking GDP growths, high employment rates, and fast-paced infrastructure development.
In 2020 and beyond, Vietnam will only become more suitable for expat retirees as its public transportation and infrastructure continue to improve. Big cities like Hanoi and Ho Chi Minh City beautifully juxtapose old French buildings, traditional Vietnamese culture, and modern services. These factors make Vietnam a fantastic retirement destination for expats in the upcoming decade.
Health insurance while retiring abroad
Healthcare can make or break your retirement years. Poor accessibility to the right private hospitals can cause you and your spouse a lot of trouble when retiring in a foreign country. That is why it is recommended that expats secure international health insurance that covers pre-existing conditions when moving abroad.
Check out our video below for an overview of what international health insurance covers.
By purchasing health insurance, you'll be limiting your health-related liabilities, allowing you to spend your golden years with the peace of mind that you are protected for the financial cost of medical treatments.
For further information on purchasing health insurance plans in foreign countries, contact our team at Pacific Prime for a free consultation session and a price-comparison quote today.