7 tips for a happy and healthy Thanksgiving
Every year on Thanksgiving, family and friends gather to express gratitude and, well, eat a whole lot of food. As the occasion takes place just once a year, people often go above and beyond when it comes to arranging the feast – with many making preparations months in advance. This year, Thanksgiving occurs amidst an ongoing pandemic, which means things are going to be different. While it might be more difficult to stay healthy during the holidays, this Pacific Prime article provides 7 healthy Thanksgiving tips to help.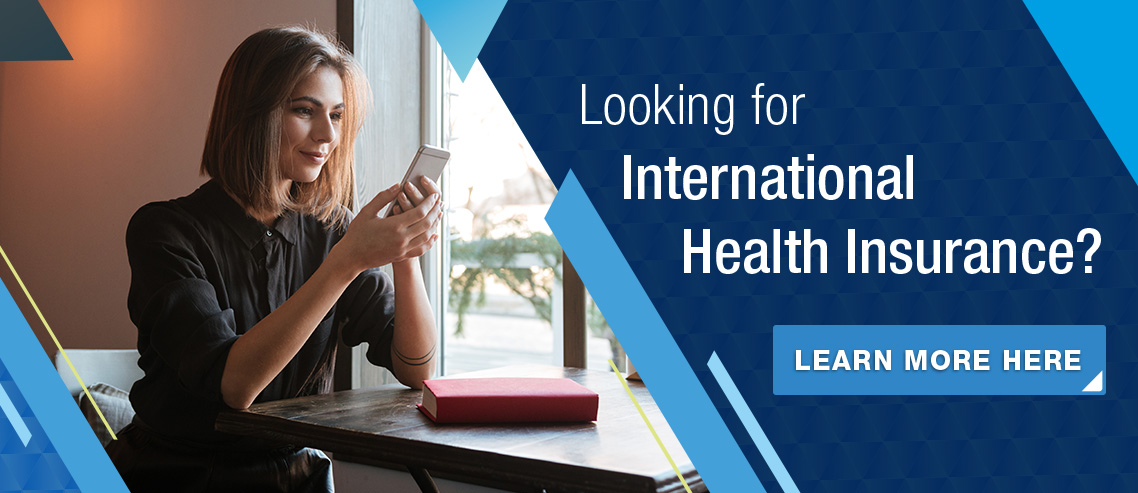 1. Prepare a healthy Thanksgiving menu
A common assumption is that holiday food leads to weight gain and post-meal discomfort, but that doesn't have to be the case. As long as you're using healthy Thanksgiving recipes, you can make sure your menu is both nutritious and delicious. Since turkey is a lean protein, simply adding some healthy side dishes made from vegetables and whole grains will make for a balanced plate. Keep these Thanksgiving nutrition tips in mind when preparing your healthy Thanksgiving meal:
Go easy on the butter
Use less salt (and swap table salt for sea salt)
Reduce the use of dairy products, such as cheese and cream
If you're going to someone else's home for a Thanksgiving meal, you can bring healthy Thanksgiving appetizers, such as a salad or hummus, or even a healthy dessert.
2. Eat what you like, but in moderation
Even though healthy substitutes are ideal, some of the joy surrounding holidays like Thanksgiving is getting to eat your favorite unhealthy foods. And that's perfectly fine. Just do your best to limit how much of it you eat. Think about the holiday dishes or desserts that you really love, such as gravy or pumpkin pie, and enjoy healthy portions of those instead of gorging on everything on the table.
3. Make sure the turkey's the only thing that's stuffed
Some people simply don't know when to stop eating. Whether they're distracted by something or unaware of body cues signaling they've had enough to eat, overeating is the main reason people gain weight during the holidays. Not only is stuffing yourself unhealthy, but it leads to other unhealthy choices as well. After all, you're probably not going to jump on the treadmill or go to an exercise class when you can barely move from the dining table to the couch. Try these for starters:
Go for smaller portions instead of heaping mounds of food on your plate
Pay attention to what you're eating
Give your food time to settle before rushing for seconds
Listen to your body
4. Drink enough water
Go for water instead of juice, soda, and alcohol to avoid empty calories and excess sugar. As the healthiest drink available, water will help your body function optimally and help you feel full too. The mind often thinks you're hungry when you're actually thirsty, so be sure to sip on some water before and during your meal to avoid overeating. If plain water is boring to you, jazz it up by infusing some slices of watermelon, cucumber, or lemon. Sparkling water is a fun alternative for those who enjoy carbonated beverages.
5. Engage in physical activity
Prepare for your special feast by getting some exercise beforehand. By getting active, you'll create a calorie deficit before you've even started eating. It's also easier to make smarter food choices after a workout since you've already done something good for your body. If you're spending the day with your loved ones, going for walks can get everyone moving. Similarly, if there are children around, then a game of football or basketball combines both fun and fitness. Exercise also boosts your mental health, which we can all benefit from this Thanksgiving. Here are 6 additional training tips to help you stay on track this holiday season.
6. Get plenty of rest
It's just as important to take care of your mind as it is your body. Sleep is not given much priority in our modern world, but it should be since it's fundamental to our wellbeing. Not getting enough sleep affects our mood by amplifying negative emotions and dampening our mood. While the tryptophan in turkey could have you falling asleep more easily, prioritize getting plenty of rest before and after turkey day as well.
7. Enjoy the day
Thanksgiving is meant to be enjoyed. While making more conscious efforts to eat well, sleep enough, and get some movement is ideal, don't beat yourself up if the day doesn't play out like that. If you cannot physically be with your loved ones due to social distancing, travel restrictions, or other issues, do what you can to feel connected – such as through Zoom Thanksgiving catchups. Regardless of your situation, remember the real reason we celebrate Thanksgiving, and that is to be thankful for all that you do have. Happy Thanksgiving!
Put your health first with Pacific Prime
Experience the peace of mind that comes from having your healthcare needs met by securing private health insurance. Whether you're looking for international health insurance, family health insurance, or other types of insurance, Pacific Prime is here to help. With over two decades of experience in the insurance industry, we have the knowledge and expertise to help you find the right plan for your unique requirements, and within your budget. Contact us for impartial advice or an obligation-free quote or plan comparison today.