5 ways to show employee recognition during the holiday season
The holiday season is here! It's bringing us much-needed warmth and cheer during an otherwise difficult year. From buying gifts for loved ones to planning how to celebrate (following COVID-19 guidelines, of course), it's hardly a surprise that your employees will begin to wind off at work. So much so that a little employee recognition goes a long way in making them feel valued, supported, and recharged for the coming year. If you're short of employee recognition ideas, this Pacific Prime article has got you covered.
A word about employee recognition and why it matters
Definitions are always a great place to start, so let's begin unpacking 'employee recognition'. Put simply, this is the acknowledgment of an employee's overall contribution to work that supports the company's goals and values, and which has been beyond normal expectations. When employees are valued for their contributions, they tend to be happier, motivated, productive, and loyal, and this can bring several benefits to the company such as better outcomes and staff retention.
Employee recognition ideas during the holiday season
Without further ado, let's delve into some tried and tested ways to show employee recognition during the holiday season!
1. Send a hand-written note and a token of appreciation
It's a no brainer – the easiest way to show employees you recognize their contributions is to say 'thank you'. But instead of sending mass 'thank you' emails to everyone, why not send a hand-written and personalized note to your employees? This allows you to be specific about the recognition, as you can point out their contributions and customize your praise. It'll give your message far more weight. For extra points, add in a token of appreciation to suit your budget – either chocolates, vouchers, or even a cash bonus!
2. Check-in with employees individually
You should also hold end-of-year check-ins with employees. It's a great way to show that you're willing to listen to employees, and nothing speaks employee recognition more than ensuring that they're heard. Take this opportunity to ask them about any highlights of the year, as well as things they feel needs to improve. For example, they may feel a bit stagnant in their role and may feel like they could do more. As such, guide them on training courses that will help them advance in their careers or give them additional responsibilities to help them upskill.
3. Don't just pay lip service to appreciation – show it with tangible policies.
Want to truly recognize your employees? If you really do recognize the contributions of your employees, come up with tangible policies to show it. This could take many forms and will vary depending on your industry, company, and the role. Some ideas are introducing flexible working hours, the option to work remotely, or even re-allocating workload during the lead up to Christmas. This will be particularly helpful for female employees as they tend to spend more time on household duties, especially in light of the COVID-19 pandemic.
Note: Download our Global Employee Benefits Trends Report 2020 for insights into flexible working arrangements and how to implement them.
4. Host an end-of-year (virtual) party
The holiday season is all about celebrating with family and friends, so definitely add colleagues to the mix. As such, end-of-year parties are the best way to reward employees at Christmas and New Years. You could be as creative as you want here, with an awards ceremony, video slideshow, and even Secret Santa. Not safe for an in-person event? Worry not, employee recognition during coronavirus is mostly the same, as you can just move everything online and host a virtual office party.
5. Give them the gift of good health
Don't just engage in employee recognition during the holiday season – it should be a long-term strategy of yours. At a time when the threat of the COVID-19 virus remains at large, employees are increasingly prioritizing health, as our Global Employee Benefits Trends Report 2020 shows. What's more, many are also suffering from behavioral health conditions, with the pandemic acting as a trigger. In addition to health insurance coverage with mental health benefits, introduce wellbeing programs that can support employees during difficult times.
Looking to offer health insurance? Pacific Prime has got your back.
Health insurance and employee benefits don't need to be complicated. If you're looking to offer corporate health insurance or an employee benefit plan, you can get in touch with health insurance and employee benefits broker Pacific Prime. We help you assess your situation and propose a tailored solution within your budget. From the plan design to implementation and beyond, we are with you every step of the way. To learn more about our unique approach, state-of-the-art technology, and more, contact us today!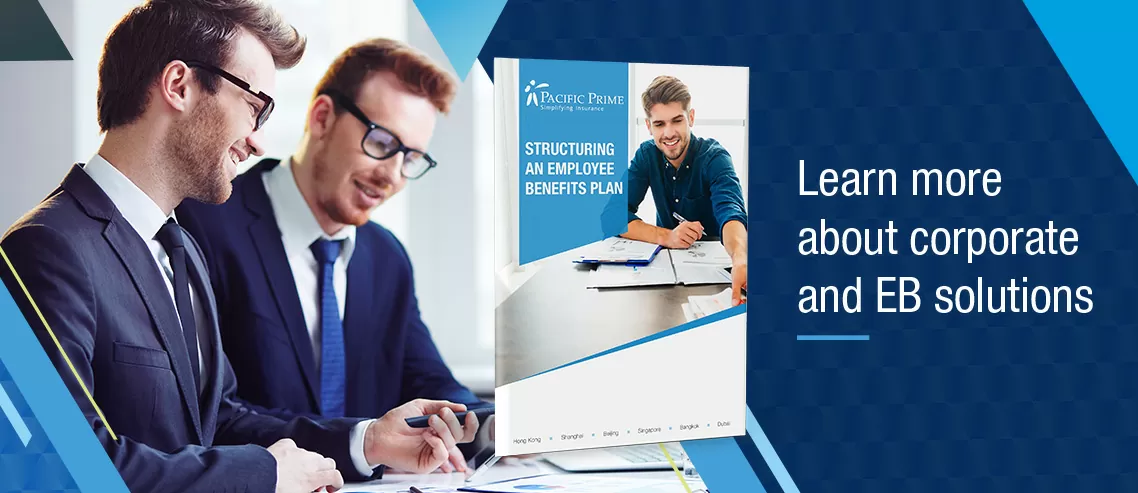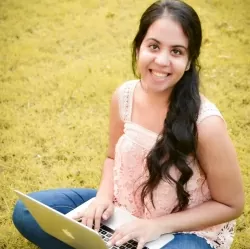 Suphanida aims to demystify the world of insurance by creating informative and engaging content. As a wordsmith, she spends the majority of her day writing and editing website content, blog posts, in-depth guides, and more.

Outside of work, Suphanida enjoys traveling to new places and immersing herself in different cultures.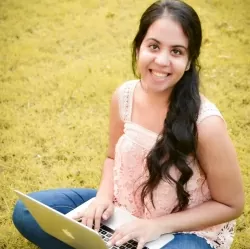 Latest posts by Suphanida (see all)