Pacific Prime's video gives you 5 tips for designing an employee benefits plan
It's all well and good if you decide to implement an employee benefits plan. But with so much information and resources out there, it can be difficult to know where to begin. That's why Pacific Prime has created a video to help set you on the right path. It's the latest addition to our host of other videos, simplifying the often puzzling world of health insurance and employee benefits.
5 tips for designing an employee benefits plan
Without further ado, here's our video listing 5 tips for designing an employee benefits plan. We hope you will enjoy watching it!
Couldn't quite catch what was said in the video? Don't worry, we'll give you a quick summary. Here are the tips in chronological order:
1. Identify your business goals
Planning is the single most important step when undertaking a major project, and designing an employee benefits plan is no exception. You'll need to have a clear understanding of the reason why you're looking to implement an employee benefits plan. Depending on the size of your firm, the industry, and, of course, business goals, these will vary. Common objectives include becoming an industry leader, attracting and retaining talent, and improving the bottom line.
2. Calculate how much you can afford
Once you've identified your goals, you'll need to decide on a suitable employee benefits package. The best way to do so is to ask your employees what they want. Furthermore, you can even supplement this by researching the benefits market. However, before you get ahead of yourself, you'll need to know how much funds you can spare. This will require you to examine your balance sheet, looking at the figures at present and forecasts into the future.
3. Keep in mind all options
A common employee benefit is a basic group health insurance plan. Increasingly, however, employers are also offering coverage that includes dental, vision, maternity, etc. While this may cost significantly more, there are a number of things you could do to lower cost. For instance, you could introduce cost sharing with employees through adding a deductible or co-pay. If you're a multinational firm, you'll also have to look into legal requirements in different jurisdictions.
4. Build a benefits package
If health insurance is something you want to offer, you'll have to compare quotes from providers. Don't make the mistake of simply going with the cheapest option. Even though the plan with low premiums may be tempting, the price could rise later on, at which point it may no longer be a sustainable option. In addition to this, low premiums may also not be worth it if the claims process is inefficient. Remember, if the price is too high for certain plans, you can always negotiate.
5. Engage an expert
Being buried in plans after plans can be a nuisance – especially if you're not entirely sure what you're looking for. In addition to this, you'll also have to spend time managing the plans and renewing them periodically. Your time might be better spent focusing on the company at hand, so leave the employee benefit matters to the experts. Of course, Pacific Prime is one such employee benefits specialist that's always ready to help you – but more on that later.
Deepen your knowledge on employee benefits
If you'd like to delve deeper into any of the tips mentioned in the video, you can always check out our detailed guide and/or blog post on the same topic. If you keep an eye on the Pacific Prime website, you'll also notice that we regularly publish content, in the form of infographics, videos, articles, guides, reports, and much more, aimed at businesses and human resource professionals.
With our over two decades of experience as a global insurance broker and employee benefits specialist, working with corporate clients in a range of industries, we are also ready to share our expertise with you. Regardless of what your needs and budgets are, our team here at Pacific Prime will take those into account and generate an employee benefits solution that works for your firm.
Contact our corporate team today!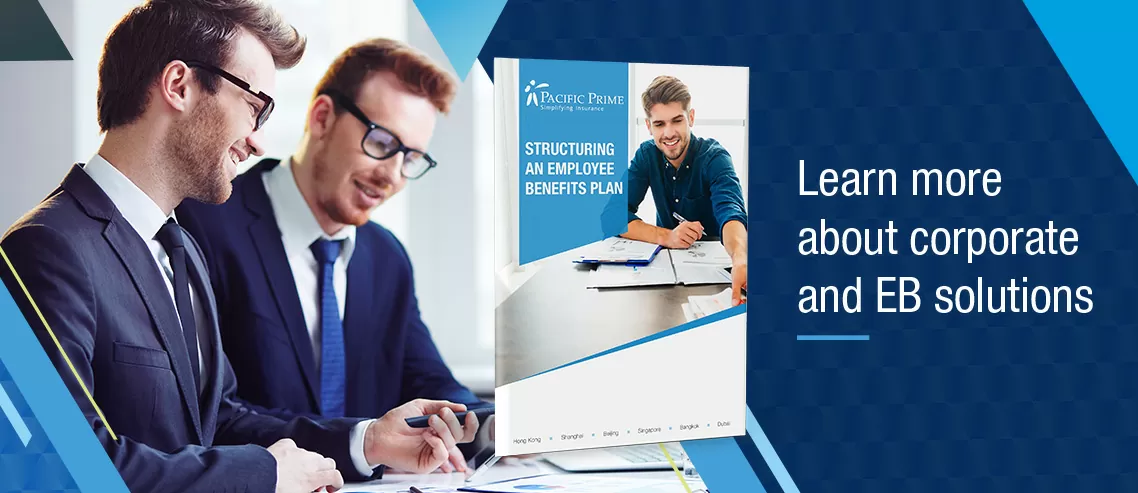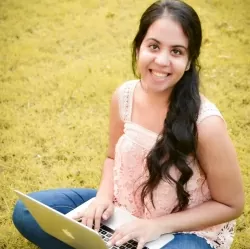 Latest posts by Suphanida
(see all)