5 steps for building a hybrid work strategy for your company
Chances are your company had to shift to work-from-home arrangements (regardless of whether or not you were prepared) when the COVID-19 pandemic hit. Perhaps you realized this strategy worked for you and your employees? Or maybe you were simply waiting for the earliest chance to return to the office? If you landed somewhere in the middle, then you'll be glad to know of an alternative solution: hybrid working. As the name goes, hybrid working combines elements of both working at home and at the office.
Now that we're more than a year into this "new normal", there's no need to haphazardly implement hybrid working arrangements and hope for the best outcomes. Rather, you can take your time to sit down and carefully strategize, making sure to pay attention to measuring success. Using case studies from companies like Microsoft, Amazon, and Citigroup, this Pacific Prime article will give you 5 steps for building a hybrid work strategy for your company.
1. Understand what hybrid working is and what the benefits of hybrid working are
As alluded to previously, hybrid working is a mix of working at home and working from the office.
There is no fixed approach to hybrid working as it can encompass various models. One popular hybrid working model is allocating certain days for the office, say 3 days a week, and having employees work at home for the remaining 2 days. In general, what hybrid working arrangements have in common is that they typically offer employees more freedom with regards to when and where they can work.
To sum up, hybrid working is so coveted because it is seen by many as providing the best of both worlds.
"Hybrid working blends the structure and sociability of the office, with the independence and flexibility of working from home."
2. Get inspiration by exploring and examining various hybrid work models
It's no wonder then that a Gartner Survey revealed that 82% of company leaders plan to allow employees to work remotely some of the time. So, what are some hybrid work models that are being implemented? Looking into what other companies are doing can give you inspiration for the hybrid work model you can implement. What's more, it ensures that your company is aware of the latest HR trend and stays ahead of the curve – something that's vital ahead of the impending "Great Resignation".
Hybrid work model examples
Here are some hybrid work model examples from leading companies, which should help your company define a hybrid work model that works.
Microsoft
Microsoft's employees are allowed to work from home at least 50% – though employees will be able to increase their remote working schedule provided they get manager approval for their request.
Amazon
Amazon has a baseline of 3 days in the office (which are decided by individual leadership teams). Employees will also get 4 weeks per year in which they can be fully remote from a domestic location, and can apply for an exception from a vice president (VP) to be a primarily remote worker.
Citigroup
Most of Citigroup went to a hybrid model with 3 days in the office, with an expected 50% split between remote/hybrid and being in the office. But this is not available to all departments and employees. What's more, some employees can continue working remotely 5 days a week.
Bonus: Each role at Citigroup was also renamed to either "hybrid", "remote", or "resident". In addition, the CEO made a company-wide rule banning video meetings on Fridays.
3. Determine the value of hybrid working for your company and employees
With these hybrid work model examples in mind, it's time to look at how your company will be impacted by hybrid working. If you've already implemented some form of work-from-home arrangements during the pandemic, you can start with this and build upon it. How did it work for you and your employees? What were some advantages? Were there any limitations/areas for improvement? You can also send out a survey to get feedback from employees. Based on their responses and your evaluation, you can get an idea about your hybrid work model.
Before setting out your hybrid work model, remember to consider the following two points:
Value of office space: Why do you want employees physically back in the office? Consider the office space you currently have and set it up in a way that will drive impact. Presenting the office as conducive to collaboration and innovation can make it part of the employee experience and will help justify the return to office.
Type of work being done: Don't just stipulate office and home days. It's about choosing the right times for each. To do so, you need to understand your employees and the work that's being done, as well as what is the best environment for work. As a rule of thumb, office days are best reserved for collaborative work and home days are for individual work (particularly deep work).
4. Come up with integrative solutions to achieve a hybrid workplace
Once you've gathered all the information, it's time to build the hybrid work model. Note that there may be differences in what's best for different stakeholders, so you'll need to focus on this tension, negotiate trade-offs, and come up with integrative solutions. When establishing your hybrid workplace, it's important to be clear about the minute details and communicate these to everyone to facilitate a smooth transition. Consider things like:
Will certain roles/departments always be onsite or remote?
Are there going to be baseline days for working from home and working from the office? How will these days be determined?
Do employees have to ask for permission to work from home more than a set number of days per week? If so, from whom? How will the approval process be?
How will you streamline communication between employees working at home and those at the office?
And more.
Remember: Hybrid working models aren't about finding a compromise or allowing for a certain degree of flexibility, but it's more about recognizing the value of both working in the office and at home, as well as making it equally possible to thrive in both settings.
5. Find ways to measure the success of hybrid working and launch a pilot program, before fully implementing it
Money matters. This is why being able to measure the success of hybrid working is so important to get the green light from your company's executives. You can get the buy-in by exploring the tangible benefits for the company and making a plan for a pilot launch, after which you can fully implement the program. This way you have the chance to refine the model, communicate the changes, and not be stuck with a model that's not actually working for your company.
Here are some tangible benefits of hybrid working, that could see an increase in employee productivity and raise value-driven outcomes for your company:
Happy employees (as a result of the hybrid model) are more motivated, productive, and loyal. You can look at the data to see if absences fall and productivity rises to see if there's a visible return on investment (ROI).
Fewer daily commutes will lower your company's carbon footprint. Not only is this the most responsible thing to do, but it can help you attract talented staff who want to work for companies that acknowledge their social responsibilities.
A downsized office will mean lower rent and operational costs, which can improve your company's bottom line – something especially relevant given the global economic downturn as a result of the COVID-19 pandemic.
Looking to raise productivity? Consider employee benefits via Pacific Prime
Another way to raise your employee's productivity is through employee benefits. By offering health insurance and other employee wellness programs, employees will:
Be healthier and, thereby, less likely to take sick leave. This lowers absenteeism and presenteeism, and raises productivity levels for the company.
Be happier knowing that they're valued, which will make them work better and stay at the company longer. This increases productivity and lowers turnover costs.
Here are the top non-monetary benefits that employees look for:

For all your employee benefits needs, Pacific Prime can help. We have over two decades of experience helping companies of all sizes and industries design and implement tailored employee benefits solutions and group health insurance.
Contact our corporate team to arrange a free consultation today!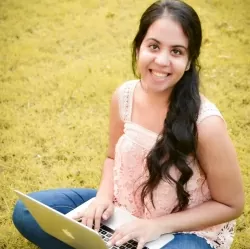 Latest posts by Suphanida Thakral
(see all)