3 ways employee data can transform your organization
If you're not already collecting and analyzing employee data, the question is, why not? Employee data is more or less one of your organization's most underrated tools, providing you with valuable insights and the ability to make informed, data-driven decisions in relation to your employees. In this Pacific Prime article, we'll quickly define employee data (including examples of employee data), before giving you solid reasons to begin incorporating them into your HR strategy.
Employee data is information a company collects about its workforce
It's not rocket science! As the term implies, employee data is simply information that a company collects about its workforce. Basic data is information like date of birth, ethnicity, and more, which enables HR teams to get an overview of employees' demographics. Specific data goes deeper such as by looking at workplace performance to drive better decision-making on training programs, promotions and salary hikes, and more. Employee data can be collected by surveying employees and analyzed using advanced tools and technologies.
Examples of employee data
In no particular order, here are some examples of employee data to get the ball rolling:
Personal details (date of birth, ethnicity, address, etc.)

Education information (degrees/diplomas, certifications, training courses, etc.)

Recruitment details, including employment status and length of employment

Compensation information

Overall performance, including performance reviews

Attendance records and sick leaves taken

Group health insurance usage

And so much more.
It helps companies better understand and address workplace trends
Let's use a case study to demonstrate this point. For example, an HR professional uncovers through employee data that many employees with children take sick leave/are absent during certain times of the year. This may indicate a larger trend at play, such as the onset of flu season, childcare commitments during school holidays, and more. Instead of treating each case as an outlier, the HR team can implement policies to tackle the overarching problem. This may include flu vaccination programs, childcare vouchers, flexible working arrangements, etc.
Turnover rates can be reduced by uncovering the reasons why employees quit
With 'the Great Resignation' and the ongoing 'War for Talent,' companies are fixated on how to retain their employees. If you don't know your historical and current turnover rate or factors that may influence them, then addressing the issue becomes a lot more challenging, if not impossible. Using employee data such as the average employment length, percentage of internal promotions given, number of disciplinary actions received, and more can help your HR team find patterns to understand why employees tend to quit.
HR teams can intervene before employees quit
Spending time analyzing employee data can enable HR teams to prevent a potential resignation. Perhaps a stellar employee's productivity and sales numbers have dramatically declined over the past few months, and this is correlated with an increased number of sick leaves taken. It's safe to assume that a personal crisis is causing a decline in productivity. Steps can be taken to support that employee's needs and help them overcome their struggles.
Using employee data also positively influences your workplace culture
Whether it's through surveying employees or one-to-one check-ins, the simple act of collecting employee data for usage helps to signal to employees that you're willing to hear their perspectives and take into account their feedback. It gives them a voice and shows them that you value them – not only for their contributions to the team, but also as individuals who have a life outside of work and need a healthy work-life balance. This increases employee engagement, reduces negative feelings, and contributes to a positive workplace culture.
Get in touch with Pacific Prime to make full use of your employee data!
Data is at the heart of how Pacific Prime operates. As a global health insurance brokerage with over two decades of industry experience, we help organizations (as well as individuals and families) of all sizes and industries design, implement, and optimize tailored employee benefits programs that best meet their needs. It's a continuous process that involves analyzing employee data. This is something made easy and effortless using our Prime Care Portal, a bespoke HR portal that simplifies the entire employee benefits administration process.
To learn more about us and what we can do for you, please reach out to a member of our corporate team today!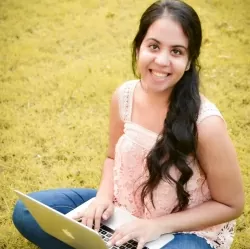 Latest posts by Suphanida Thakral
(see all)