3 tips to make your job feel more meaningful
Most of us work 8 hours a day, 5 days a week – far more time than we spend on leisure activities. While some people genuinely enjoy their work, it's fair to say that the main motivator for a sizable number of us is financial – especially given the rising inflation levels and cost of living crisis. But what if it doesn't have to be this way? What if there was a way to make your job (any job!) feel more meaningful? In this Pacific Prime article, we'll offer 3 tried-and-tested tips to turn your job from dreary to one where you feel like you're truly making a difference.
1. Reframe what you do: Show yourself how your job positively contributes to a better world
In an ideal world, leaders and managers ensure that their team is fully aware of the company's broader vision, mission, and goals, and help them see how their role contributes to this. With that said, we don't live in an ideal world, and it's very easy for you to end up feeling like a machine in a cog. You may see yourself doing the same boring job day in and day out, without any sense of purpose, simply to make the owner of the company or board of shareholders richer.
The good news is that through a powerful tool known as "cognitive crafting", you can reexamine your perception of tasks to find their greater meaning. Yes, this is true even if you're many layers removed from those who directly benefit from your company being in existence or at the bottom end of the hierarchy. To show you cognitive crafting in action, let's take a look at some jobs that don't seem very meaningful at first glance and how they can be reframed to provide employees with meaning:
Hairdressers

: Cutting and styling people's hair can be a way to help them de-stress and provide them with more self-confidence.

Traffic police

: Directing cars on the street helps make the roads safer and lowers the likelihood of accidents.

Cleaners:

Cleaning and sanitizing public areas keeps all of us safe and healthy – especially during flu season and the spread of COVID-19.

And more.
2. Challenge and push yourself: Find ways to continually learn and grow
As finding our work to be meaningful is correlated with finding our work interesting, it's no wonder that those who are bored or stagnant in their roles feel like their job lacks purpose. If you can relate to this, knowing that you're capable of more than your current job title, then why not consider broadening the scope of your role and challenging yourself to find greater meaning? Like author Alain de Botton so eloquently described it:
"Work is most fulfilling when you're at the comfortable, exciting edge of not quite knowing what you're doing."
How you choose to add more challenges to your work will depend on the role you're in and the type of person you are. For a start, you can speak to your manager about training opportunities to do either on-the-clock or off-the-clock, be proactive in suggesting ideas and ways to improve workflows, volunteer to help with projects that are out of your comfort zone, and set yourself ambitious goals.
3. Create your own community: Build authentic relationships at work
You may or may not be best friends with your colleagues at work, but it's important to at least be cordial and friendly with them. Work communities come in various shapes and sizes and as humans are social beings, we need these communities to have a sense of belonging – something that's a crucial aspect of finding our work meaningful. While it's easier for those working in an office environment to socialize with their colleagues, those working remotely or freelancers can also find a sense of community in their wider professional networks.
How do you build a community, you may wonder? It's important that your community is built on authentic relationships. In this era of likes and swipes, carve out time in your calendar for in-person social interactions – particularly with those who share the same values as you. You can go for pre-work breakfast, mid-morning coffees, or even an evening run after work. When you're socially stimulated, you'll feel more energized and motivated to do your best at work and more likely to find your work meaningful.
Get in touch with Pacific Prime for all things health insurance today!
If you're striving to find meaning in your work and enjoy your day-to-day role, then that's a sign you're taking your health and well-being seriously. Another way to put your health and well-being first is by securing a comprehensive, private health insurance plan. Doing so makes you more likely to seek out the best healthcare facilities and specialists, as you won't need to worry about paying sky-high medical fees out of pocket.
To begin your health insurance journey, you can reach out to Pacific Prime. As a global health insurance brokerage, we have over two decades of experience helping individuals like yourself to navigate and simplify the complex world of insurance. This involves providing unbiased advice, a tailored plan comparison, and heaps of support along the way, such as insurer liaisons, claims submission, renewal assistance, and more.
Contact us today!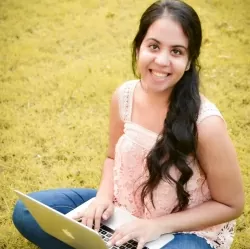 Latest posts by Suphanida Thakral
(see all)