3 job skills to have for the future of work
The world that we live in now has drastically changed because of COVID-19 and no one needs to be reminded of its effects on businesses and their employees. At the end of 2020, the International Labour Organization reported that 81 million jobs had been lost in the Asia-Pacific labor markets alone. While a report by CTV News stated that 225 million jobs were lost worldwide in 2020 due to the pandemic.
What's true today is that nothing is certain and the need to prepare as best as we can for all eventualities will help make us resilient enough to move forward and conquer new opportunities.
Check out our quick video on how employers are protecting their employees' mental health during these trying times.
So whether you are still employed or checking for the latest job offerings, it is important to think about the future of work and the key skills needed. In this article by Pacific Prime, we look at the top 3 job skills that will help drive you forward, open up new opportunities, and also make you more resilient.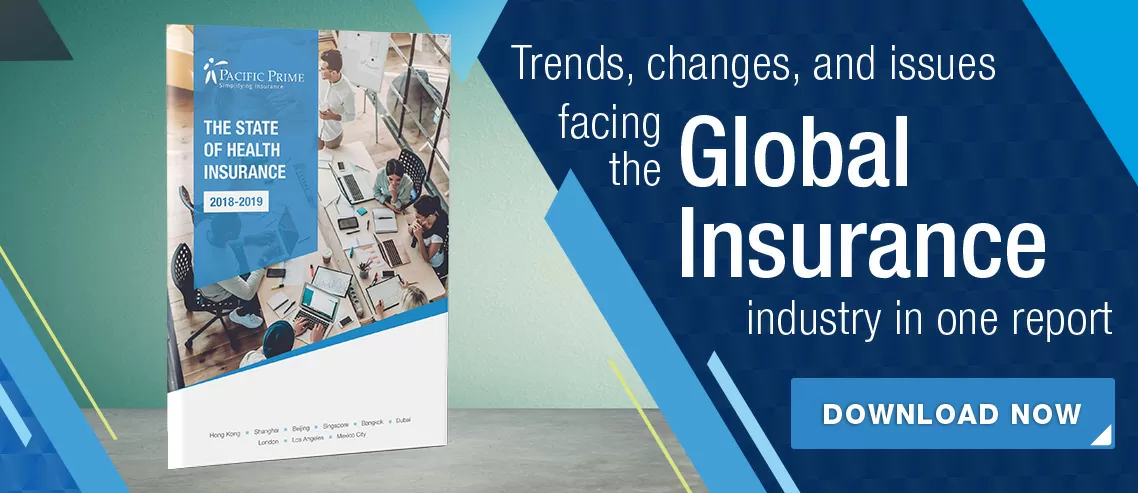 Skills of the future
According to a study by Monster, 82% of companies are planning to hire in 2021 which is great news for those looking for a career change. However, there's a certain twist for the hopeful as you'll most definitely need new skills to learn and grow. Below are the 3 skills that will help you get through and achieve what you want.
1. Entrepreneurship
This skill is certainly one you are encouraged to work on regardless of you being a business owner, employee, or looking for work. For business owners who have had to deal with major disruptions to their operations because of COVID-19, it is important to embrace entrepreneurship further and turn new ideas into extensive action post-Covid-19. It is time to pivot and accept change in order to adapt to the changing times ahead.
As for employees, a business is nothing without productive, active, and committed employees that are dedicated to resolving issues as they occur. Working on your entrepreneurship skills, whether you are employed or unemployed, can also help boost your confidence in your field of work. Focusing on your entrepreneurial skills will involve you understanding different circumstances and the challenges they lead to, which inevitably allows you to see new opportunities.
2. Curiosity
Through the development of your entrepreneurial skill, you will develop a thirst for curiosity. The more you strive and think like a business owner, the more you can understand about work and what it is you are trying to achieve. Since the globe is still recovering, it's a good time now to really ask questions on not just the narrow, everyday things but a broader range of topics to keep you inspired and interested in the world around you. You may have more time to yourself too as you may be working from home or currently reskilling for a new job.
It is worth stating that developing your curiosity about the world around you could help you stand out especially when going for a virtual or in-person interview. Having knowledge of what's happening around you can be an attractive trait for employers as they search for approachable and knowledgeable individuals to build a positive work culture with great minds.
As the saying goes, "Stay curious."
3. Positive rapport and relationships
Success in life is in part the result of the positive relationships you have with people in your network (or workplace). Employees looking to grow and progress at any stage in their career are encouraged to develop positive relationships and build rapport with those that offer inspiration and guidance. As the world comes to terms with COVID-19 in 2021, there will certainly be a lot of negativity and uncertainty, and sticking to those that share the same positive mentality can help pull you through. You will also be able to make better judgment and decisions on issues and obstacles that you come across.
Employers will appreciate having positive employees that go out of their ways to improve relationships and establish strong teams or units of strong-minded people. These can help build company culture and identity, which reflects well on members of the public and prospective job candidates looking to apply for work in a positive working environment. Attracting talent but also retaining valuable employees can also be achieved by reviewing and improving employee benefit plans that meet their needs and requirements.
Learn more from Pacific Prime
With over 20 years of experience supporting businesses and their employees, Pacific Prime is well-positioned to support clients needing effective and comprehensive business solutions, as well as offer excellent employee benefits plans, that include:
Not all employee benefits are monetary. For instance, consider these top 3 non-monetary benefits.
To learn more about Pacific Prime's service offerings, contact us today and have our team of veteran employee benefits and corporate insurance experts get in touch.