3 creative ways to show employee appreciation
Picture this: Your star employee hands in their 30-day notice. In a bid to keep them from leaving, you offer to increase their salary, through in some extra perks, or even make any necessary accommodations. But alas, it's too late. Your star employee already has plans to go work for a rival company.  
Don't wait until employees leave (or think about leaving) before you start appreciating them. On the contrary, employee appreciation needs to be part of your company culture, something that your HR team and line managers do on a day-to-day basis to employees in both monetary and non-monetary terms. 
It's really a no brainer: employees who feel valued in their roles are more likely to be engaged at work, and less likely to quit. This saves your company thousands of $$$ in the form of increased productivity and lower turnover costs. Short for employee appreciation ideas? This Pacific Prime article comes to your rescue. 
1. A personalized, hand-written thank you note will suffice. But you can also take this up a notch. 
Humans are emotional creatures. Simple everyday gestures can make us feel valued, and sometimes all it takes is to hear 'thank you'. So remember to thank you employees from time to time. You can send a personalized, hand-written note outlining their contributions to the company and expressing your gratitude. Leave it on their desk – that's sure to brighten up their day. 
Why not take this up a notch? You can add small tokens like chocolates, care packages, or even gift vouchers along with the 'thank you' note. What's more, you can also publicly thank them by making them 'employee of the month' or hosting a mini awards ceremony as part of your end-of-year office party. This way employee's peers are also more likely to congratulate each other on a job well done.
Alongside these small gestures, a LinkedIn recommendation is another fantastic way to show employee appreciation. It only takes 5 minutes for you to write the recommendation, but can make a huge impact on your employee. The effort offers a publicly professional endorsement of your employee's skills and dedication to their job, which raises their profile and boosts their morale. 
2. The 'employee experience' matters, so make work 'meaningful' and 'fun'.
Part of appreciating employees is to make sure they are able to do work that's meaningful and that utilizes their full capacity. As such, some employee recognition examples in this category include providing them with a learning and development course, offering a performance review, giving out due promotions, etc.
Furthermore, you can also involve employees in the decision making process, wherever possible. For example, take their opinion during decisions like on-boarding new technology or a certain project. This stretches employees' leadership and management abilities, and truly makes them feel like they are a valued member of the company.
And finally, show employees you appreciate them by making work fun! There's no reason why work needs to be serious, so you can redesign the office breakroom to make it a cozy place to unwind, allow your employees to personalize their workspaces, encourage humor in the office, celebrate employee birthdays by providing a cake, organize company trips and other fun activities like book clubs, etc. 
3. Show employees you value them by accommodating them as much as possible, and offering employee benefits. 
Did you know that the COVID-19 pandemic has exacerbated a 75% burnout rate? Employees most affected are millennials, women, and those caring for kids who are remote learning at home. Given the struggles of the pandemic and employees' mental state at this time, show employees you value them by considering their concerns and accommodating as much as possible. 
If your company has shifted to remote working either temporarily or permanently, perhaps you can ask employees if they require any work-from-home equipment? What's more, if employees are struggling with their work-life balance you can also offer flexible working hours or unlimited days off (it's a radical idea, but one that quantifies work based on quality and not hours clocked in). 
Read more: In fact, flexible working benefits is one of the most popular non-monetary ways to show employee appreciation, as we found in our inaugural Global Employee Benefits Trends Report 2020. It's also one of the 5 things that will help you attract and retain the newest generation, Gen Z. 
Other ways to show employee appreciation during COVID-19 include employee assistance programs (EAPs), which provide employees with a range of services like counseling sessions and crisis assistance. As health will continue to remain a top priority in the post-pandemic world, a group health insurance plan will also be very much appreciated by employees. 
Consult an employee benefits specialist like Pacific Prime today!
Inspired to show employee appreciation? Pacific Prime is here to help. We specialize in corporate insurance solutions and employee benefit packages, helping over 4,000 corporate clients of all sizes and industry design and implement tailored solutions. We also use cutting-edge technology to streamline the entire plan administration process. 
Arrange a consultation with our corporate team to get started.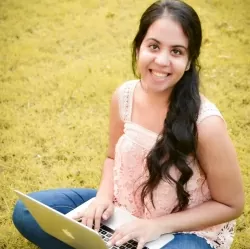 Latest posts by Suphanida
(see all)