Top 3 2020 Global mobility trends
Anyone in the global mobility industry must always be ready to adapt to changes in regulation, logistics arrangements, the economic situation abroad, and more. This makes keeping up with the key global mobility trends crucial so that businesses with global mobility programs can adapt to disruptive changes happening throughout the world.
Whether you are being assigned to work in a different country for the first time, a global mobility professional, or an employer looking to relocate your company to another strategic location, this Pacific Prime article offers a concise list of the top 3 2020 global mobility trends that you need to know.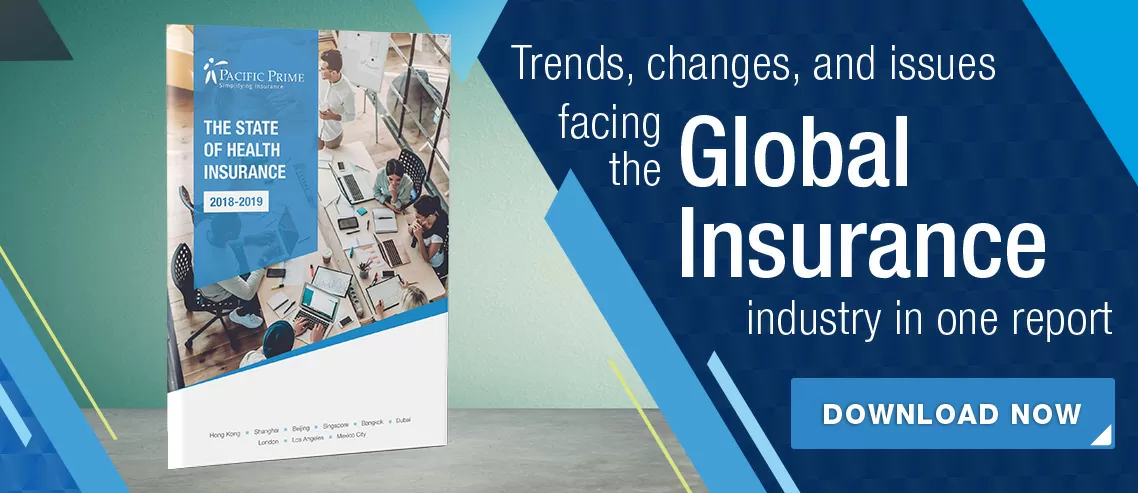 1. Shorter assignments and international commuting
Today, most employees are aware that long-term assignments abroad can take a toll on their family relationships, their mental health, and their productivity at work. For this reason, many employees are starting to choose shorter assignments so that they are able to spend more time with their families.
This is especially the case with younger millennial employees who are beginning to take senior corporate positions around the world. As many millennials have grown up with divorced parents, their childhood upbringing shapes their view of how important family time can be.
According to a 2016 study, millennial mothers have been shown to spend about an hour more than their predecessors each day when it comes to taking care of their kids. Meanwhile, millennial dads are now spending almost an hour with their kids each day compared to only 16 minutes by baby boomer dads.
This trend is going to reflect clearly in the global mobility industry. Not only will shorter assignments become more popular, but you can also expect employees to request international commute to work in another country. For example, a Singapore-based employee could be working in Hong Kong for four days a week and returning to Singapore for three days to spend time with their family.
2. Disruptive technology will become mainstream
The disruptive technologies that have been making headlines in the past few years are finally going to be adopted in normal global mobility practices. This means that global mobility experts and managers will be able to streamline their process of managing employees that are relocating to another country. This would, in turn, reduce the amount of time they have to spend on issues like compliance, administration, and answering queries.
For the global mobility industry, the two key technologies that will come into play in 2020 are big data analytics and artificial intelligence.
Big data analytics
Big data analytics will allow global mobility professionals to capitalize on the information available to them and increase the cost-effectiveness of relocating employees all over the world. For instance, a multinational business can use data analytics to track information across over 15 branches around the world, allowing them to measure the overall success of their employee relocation program, such as the change in productivity and retention rate of employees after the relocation. This information will allow them to make data-driven decisions to streamline their global mobility program and reduce costs over time.
Artificial intelligence
Artificial intelligence often comes in the form of chatbots in the global mobility industry. As we enter a new decade, chatbots are increasingly becoming more reliable and consistent. Expect more chatbots to replace human professionals in answering FAQs in the upcoming years. This lifts a heavy burden off global mobility experts, who will have to normally answer countless questions from relocating employees and employers on a daily basis.
3. Greater emphasis on inclusivity and diversity
The third global mobility trend in 2020 involves the push for a more inclusive and diverse workplace. While this has been going on for years, the real impact of this social change has yet to be felt in the business world. Recent studies have shown that while inclusivity and diversity are socially important issues, they also make business sense!
Boston Consulting Group's 2018 research on "How diverse leadership teams boost innovation" found that diversity within a company's leadership team plays a key role in generating better business innovation results, as well as nearly 20% more revenue.
For the global mobility industry, professionals in the field are presented with a timely opportunity to cultivate a more international workforce abroad by ensuring that they are implementing a more inclusive global mobility program for all employees.
If you'd like to know more about compliant, cross-border employee benefits and health insurance, feel free to contact our experts at Pacific Prime. As a global health insurance broker, we provide international health insurance and expat health insurance coverage to over 500,000 lives, as well as compliant employee benefits to over 4,000 corporate clients. For a no-obligation, free price comparison quote, visit our website today!